Things can feel out of control. The pandemic. Rising inflation and interest rates. Staff shortages. Long waiting lists. Reporting deadlines. Work-life-family pressures. Life in private practice is messy! 
We're wired to fear the unknown; and many SLPs love order and control. But uncertainty and possibility are two sides of the same coin.
Most things that matter – relationships, life-changing experiences, achievements – come to us after long periods of uncertainty. 
We can learn to manage uncertainty better:
Reframe: We're all playing James Carse's "infinite game" – not to 'win' or 'lose', but to do something meaningful. We are on an adventure to help people, and we can change the rules if needed. 
Balance: Some things are under our control, including our routines and habits. Fixed morning and night routines, work systems, mediation and fitness habits, and environment tweaks to reduce the number of pointless choices we make each day can help provide balance.
Act! Actions change your mood. Many successes come from a series of small, consistent steps. Feel the fear and get going! 
Prime yourself with regular, small risks: Take small, calculated risks with limited downsides, e.g. by learning something new out of your comfort zone. Last week, I made my first Instagram Reel. I felt foolish and incompetent, but the new trick made this old dog feel braver about dealing with change!
Recast: Failing hurts. Unfair things happen. Chaos can inflict tunnel vision. Widen your perspective with different 'lenses':

learning (What can I learn from this?);
gratitude (What do I still have?);
timing (This is temporary, I can try again!); and
challenge (heroes overcome obstacles). Spend more time with people you respect and love. Doing things you care about. Stay true to your values and mission.
Key source: Furr, N. & Harmon Furr, S. (2022). How to Overcome Your Fear of the Unknown. Harvard Business Review, July-August, 135-139.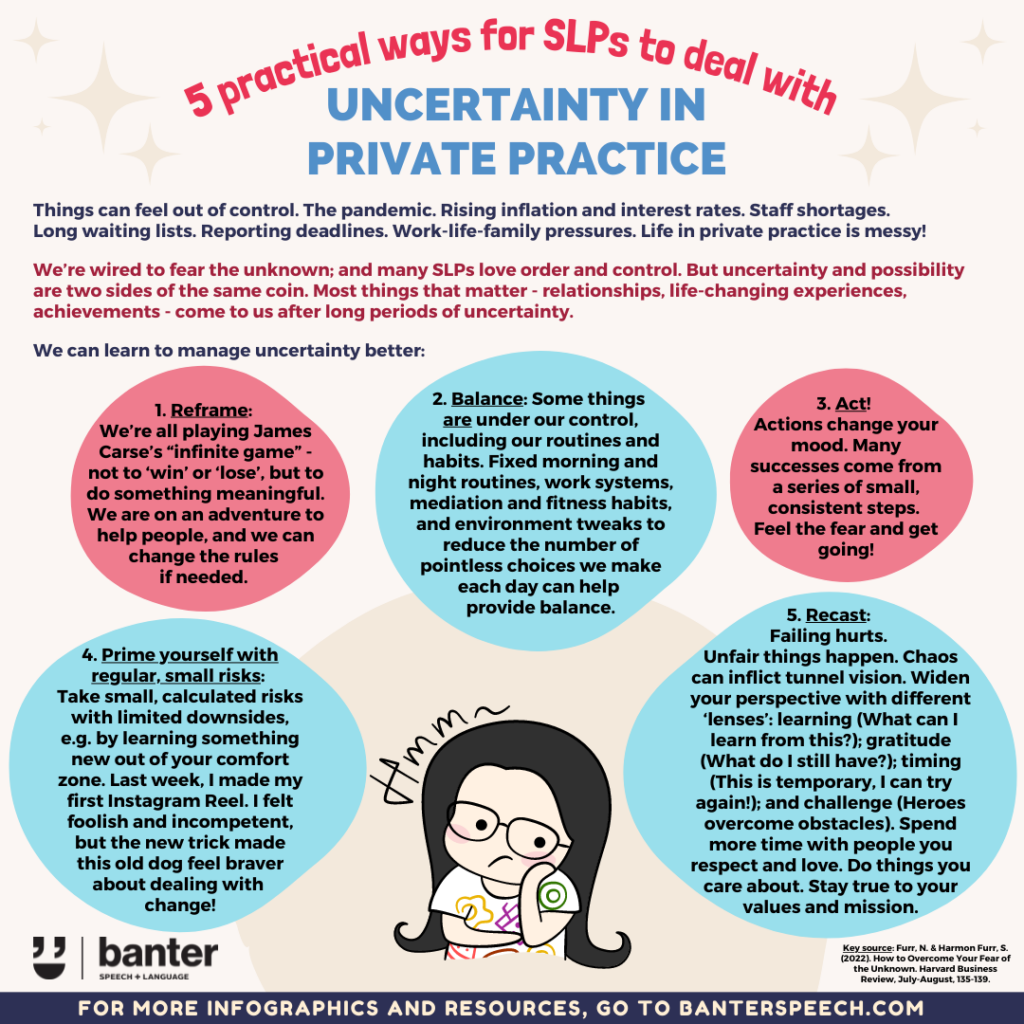 This infographic also appears in a recent issue of Banter Booster, our weekly round up of the best speech pathology ideas and practice tips for busy speech pathologists and speech pathology students.
Sign up to receive Banter Booster in your inbox each week: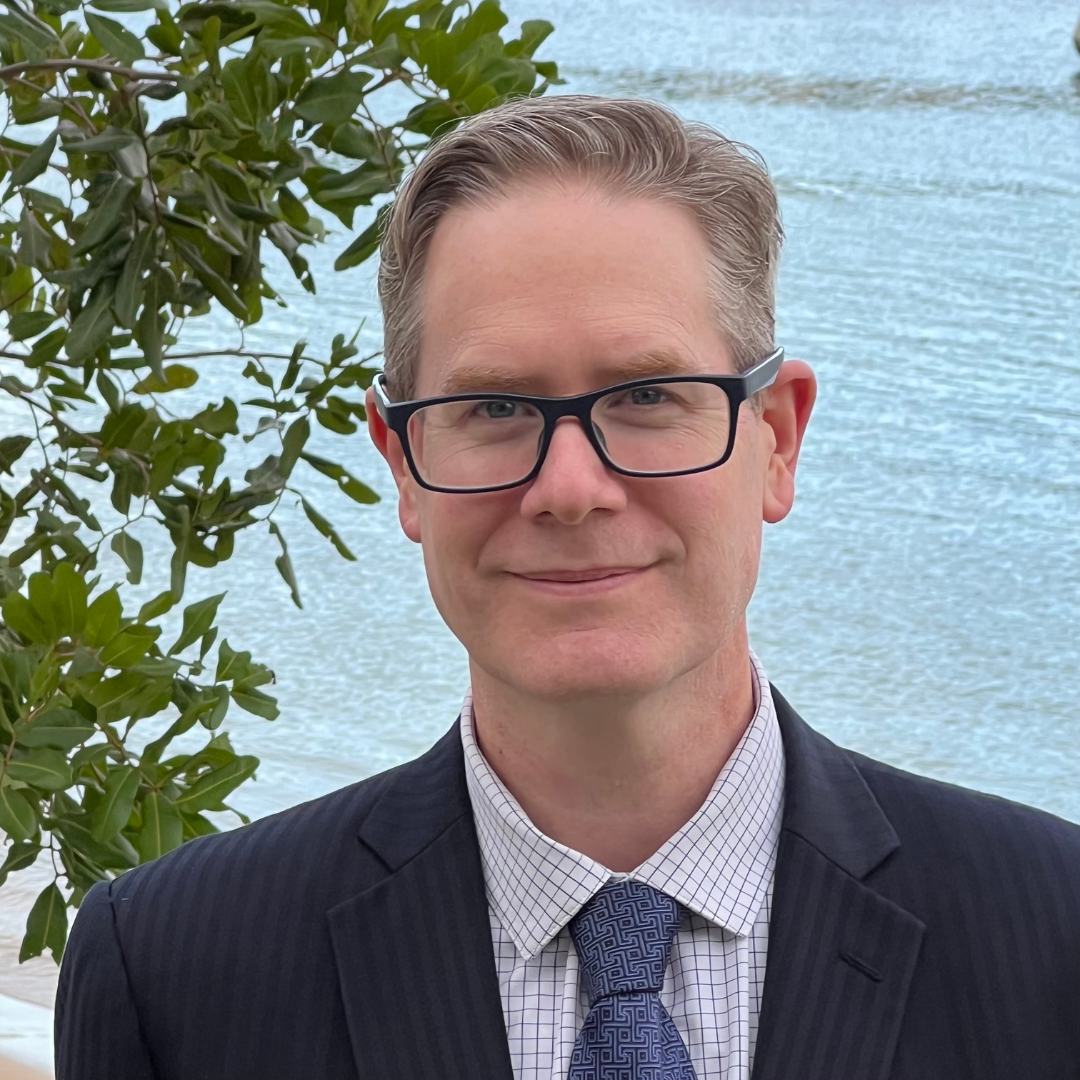 Hi there, I'm David Kinnane.
Principal Speech Pathologist, Banter Speech & Language
Our talented team of certified practising speech pathologists provide unhurried, personalised and evidence-based speech pathology care to children and adults in the Inner West of Sydney and beyond, both in our clinic and via telehealth.