How to Supervise Speech Pathologists Properly in Private Practice
---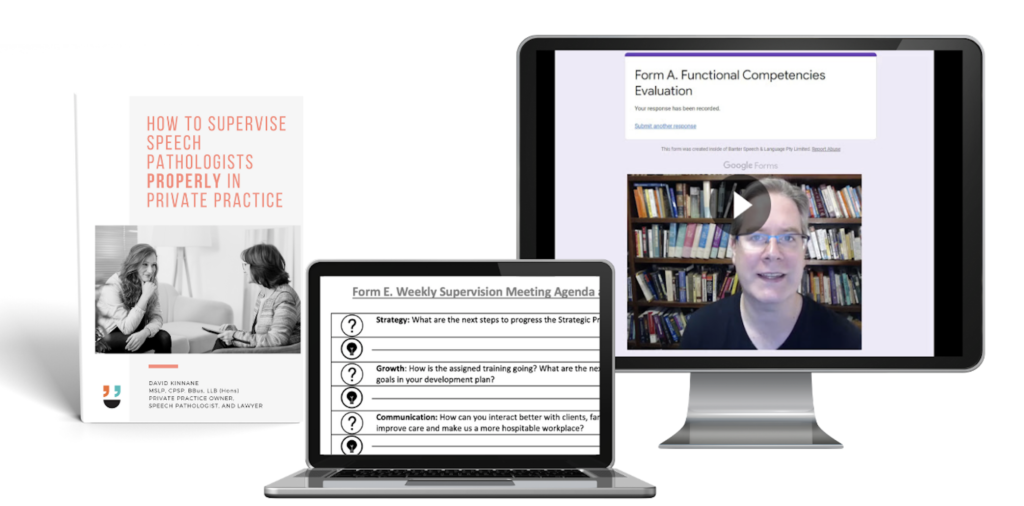 "How to Supervise Speech Pathologists Properly in Private Practice" is a 210-page book, a companion set of templates, and a video training package that teaches you how to supervise speech pathologists properly in private practice.
I wrote the book for speech pathologists at all stages of their careers. View the packages to choose the one that works best for you:
---
---
What's Inside
---
The 210-page book in PDF format.
Over 4 hours of step-by-step training videos on how exactly, to run a supervision session with employees of different levels of experience and competence, and how to design and implement a supervision system that works.
Nine fully editable supervision templates and forms we use in our practice based on our recommendations in the book:
Functional Competencies Evaluation
Workflow Competences
Core Competencies Evaluation
Leadership Competencies Self-Assessment
Weekly Supervision Meeting Agenda and Action List
Supervisor Cues
Supervisor Feedback and Action Consolidator
Weekly Management Email Template
Quarterly Performance Snapshot
---
Table of Contents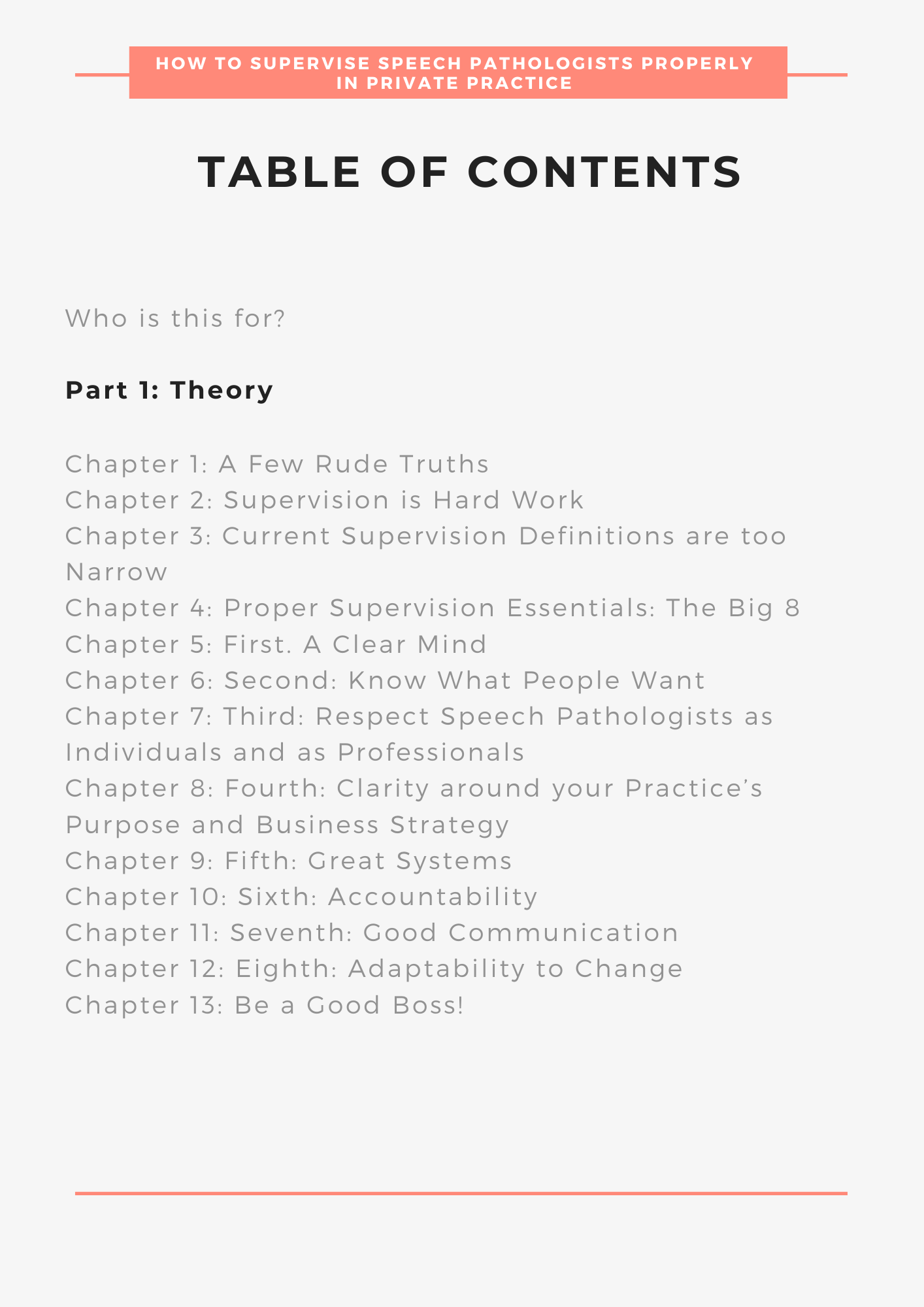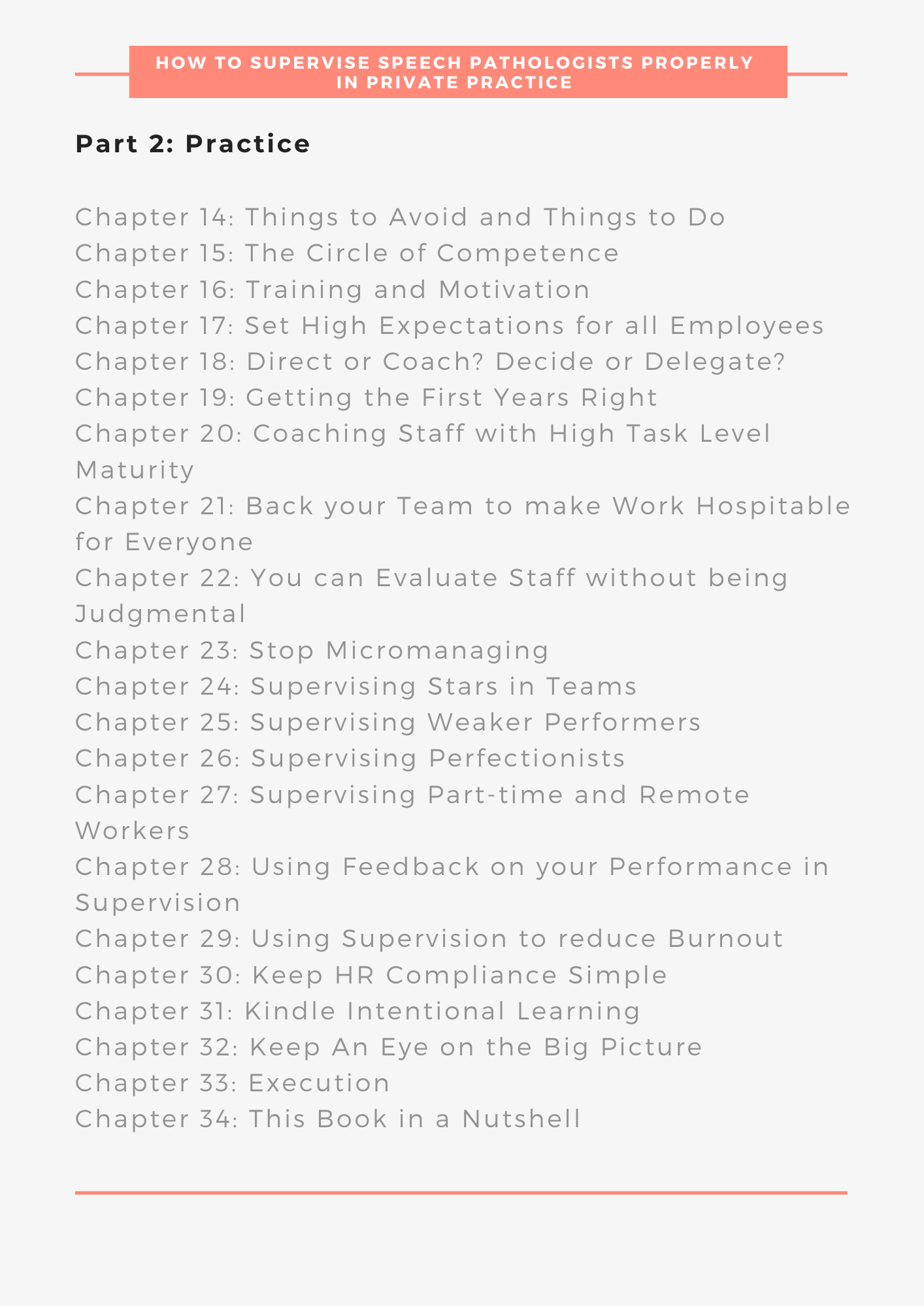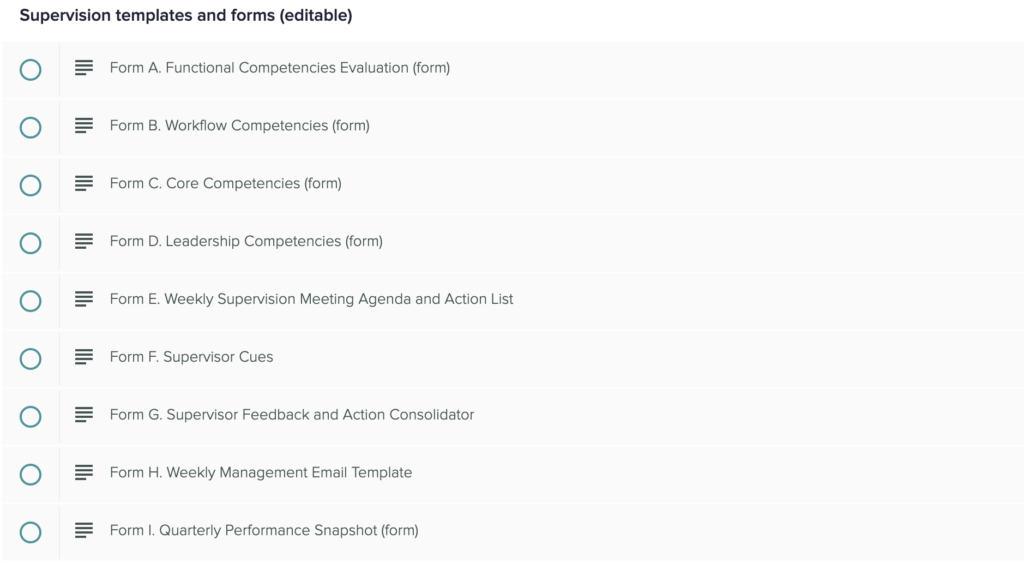 ---
Sample Chapter
---
Watch a Screencast
---
Get How To Supervise Speech Pathologists Properly in Private Practice
Choose the package that works for you.
---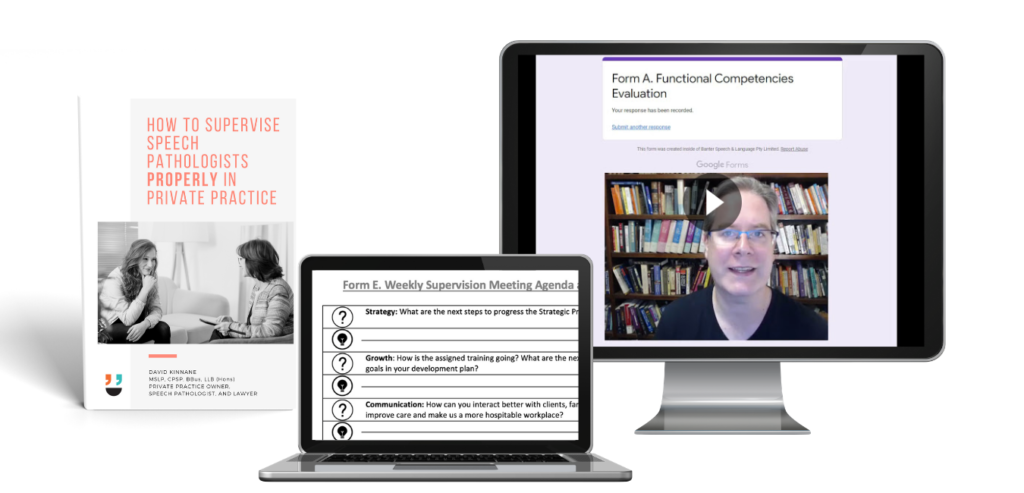 ---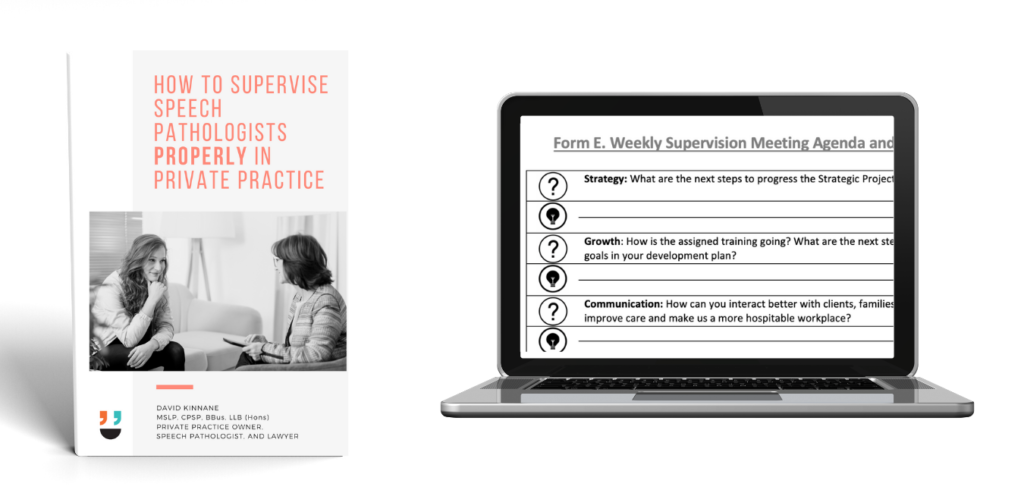 ---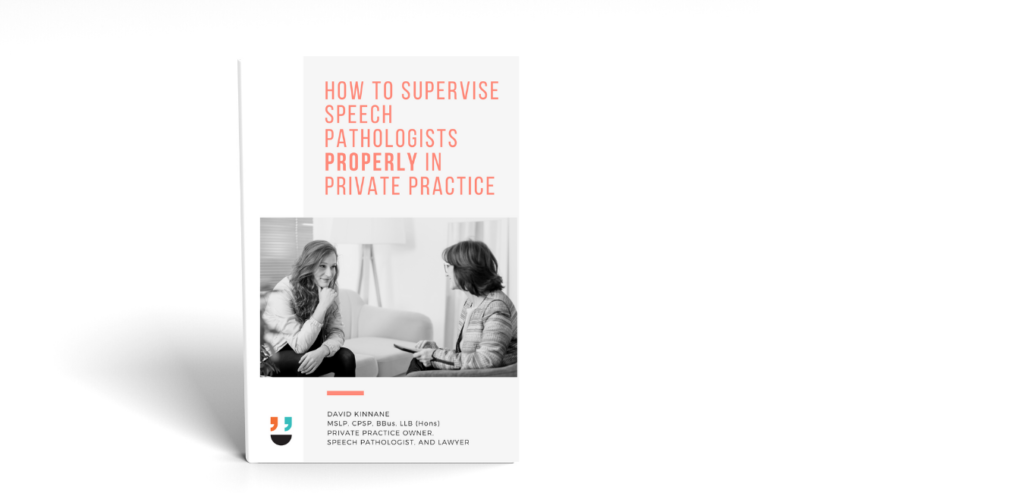 ---
Frequently Asked Questions
---
Q: I'm a clinician and a supervisor but not a business owner. Will this book be helpful to me?
A: Absolutely! All the principles and practice tips in the book are designed to help people learn how to supervise well, whether you are just starting out as a supervisor, in a middle management role, or own a practice.
Q: I have a small team and supervise one clinician. Is the book only for larger practices?
A: Definitely not! The book is designed to help supervise speech pathologists in both small and large teams; and the systems outlined in the book are flexible enough to be scaled down or up depending on the size of the team. Many of our readers are supervising only one or two speech pathologists, and some of our readers run very large practices.
Q: How do I access the book?
A: All the packages are available via our learning hubs at Teachable and Gumroad.
Q: Is the book available in a paper version?
A: Yes! The book is now available as a paperback.
If you'd like to purchase the paperback, as well as the companion set of templates or the training videos, just get in touch at hello@banterspeech.com.au and we can send pricing details.
Q: Does the book only include your views on supervision? Are there references to other sources?
A: The book contains my best tips from over 20 years of supervising staff across many organisations. It references the work of hundreds of organisation managers, consultants, academics, business thinkers, strategists, and practitioners, with links to key further readings at the end of each chapter.
Q: What content is included in the screencasts that's not included in the book?
A: The book starts from first principles and works its way to systems and practice points. The screencasts are structured to go through the material in the opposite direction, starting with practice – the nuts and bolts of delivering good supervision – then working back to general principles of good practice, with practical, fully worked demonstrations of how I use the templates and other resources in "real world" private practice settings.
Q: What am I allowed to do with the templates?
A: The templates are provided for clinical and business purposes only to the person who purchased them. This means it's not OK to resell them, host copies anywhere online, or share them with other people who have not bought them (other than the speech pathologists you are supervising).
Q: I have another question!
A: Sure! Send me an email via hello@banterspeech.com.au and let's chat!
---
Further Resources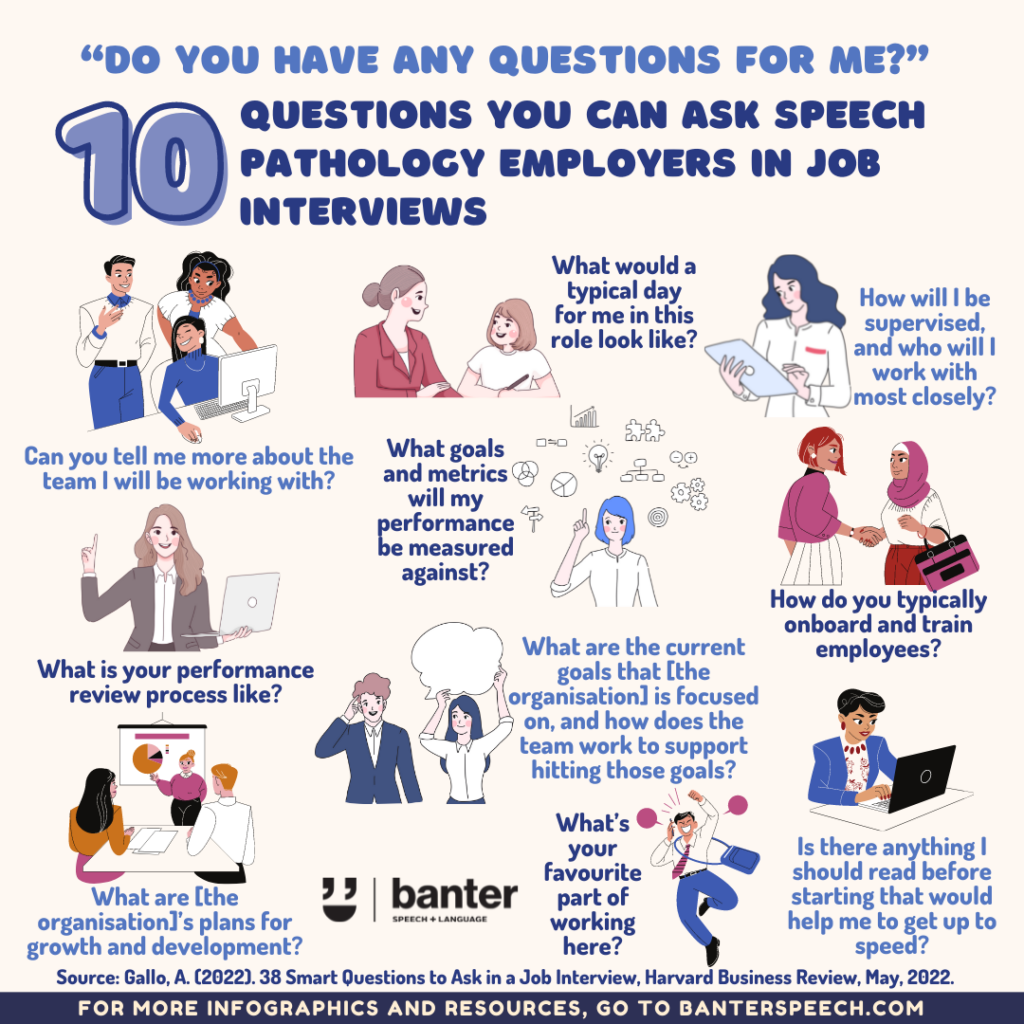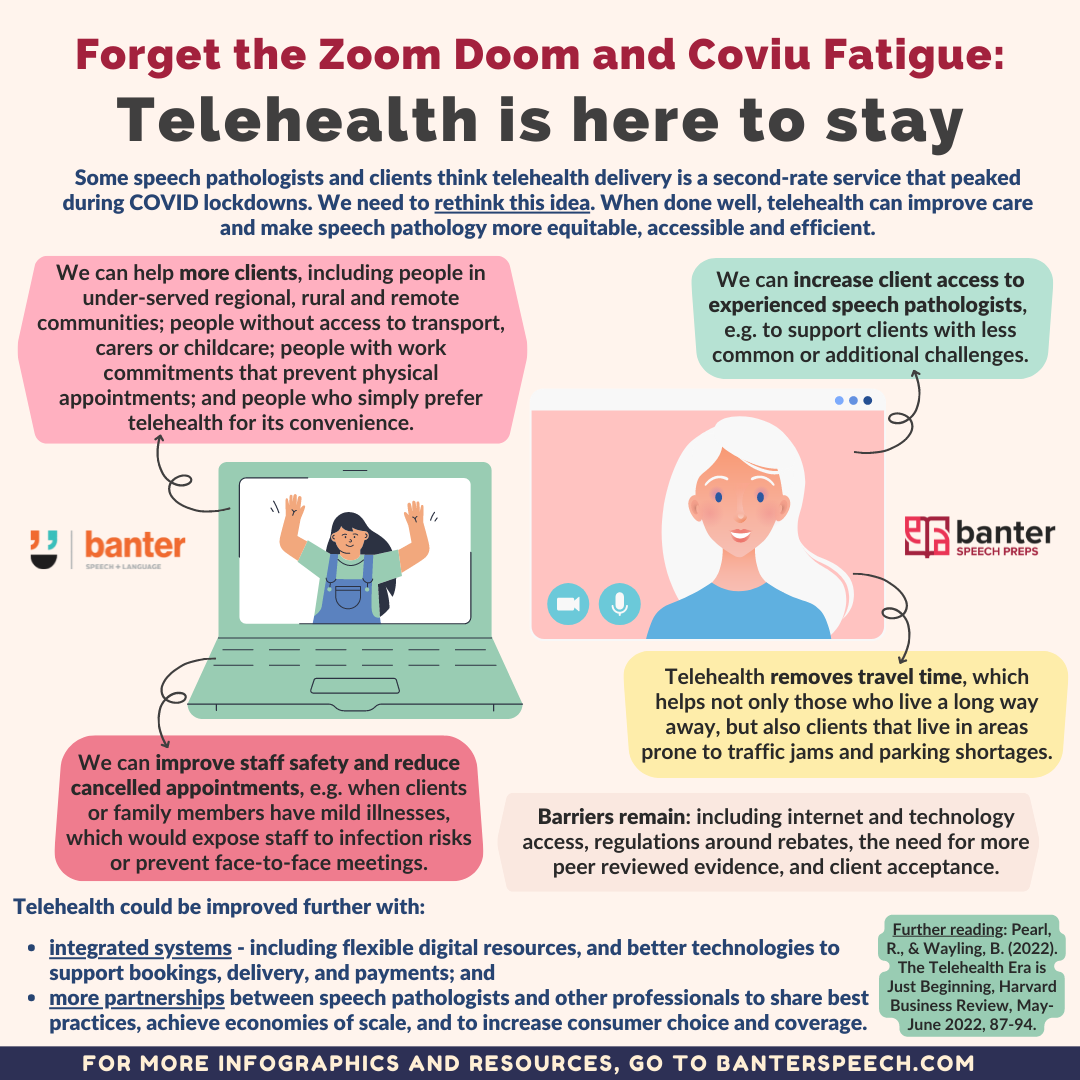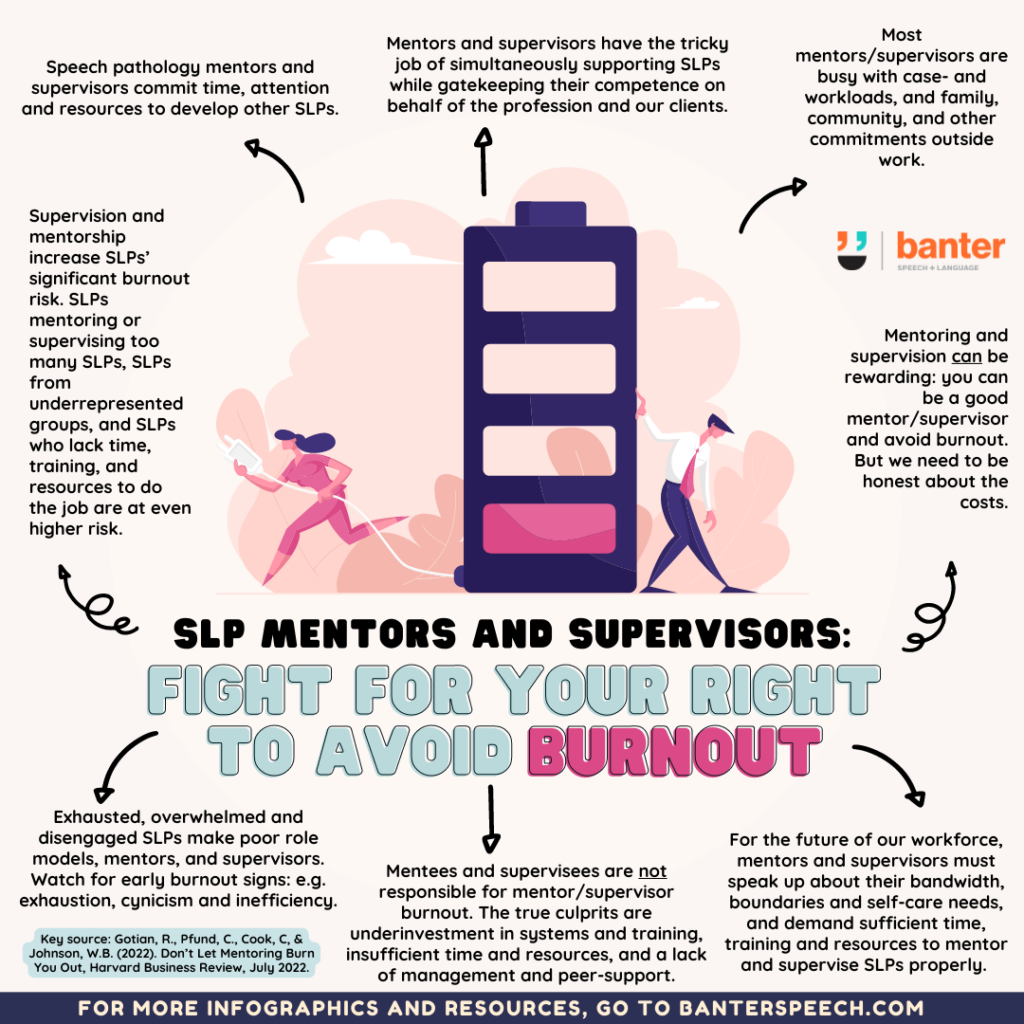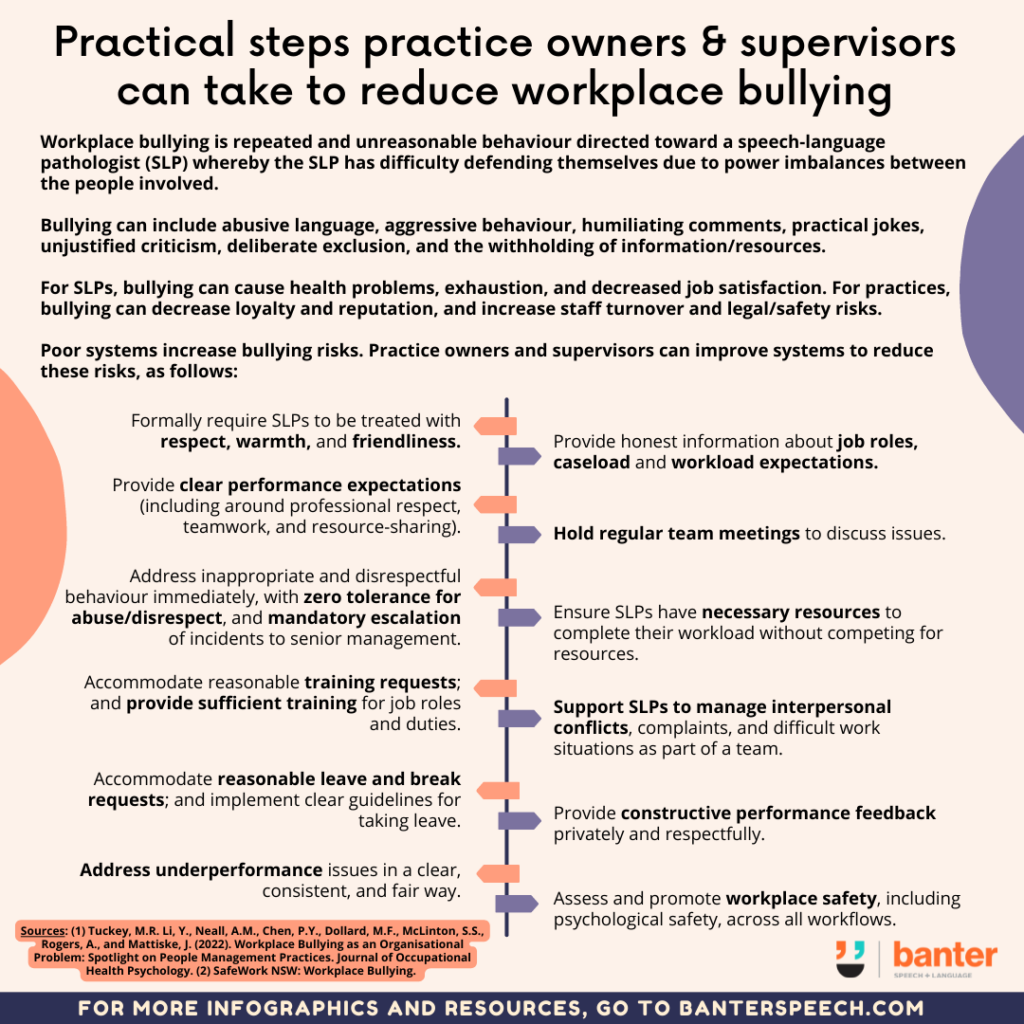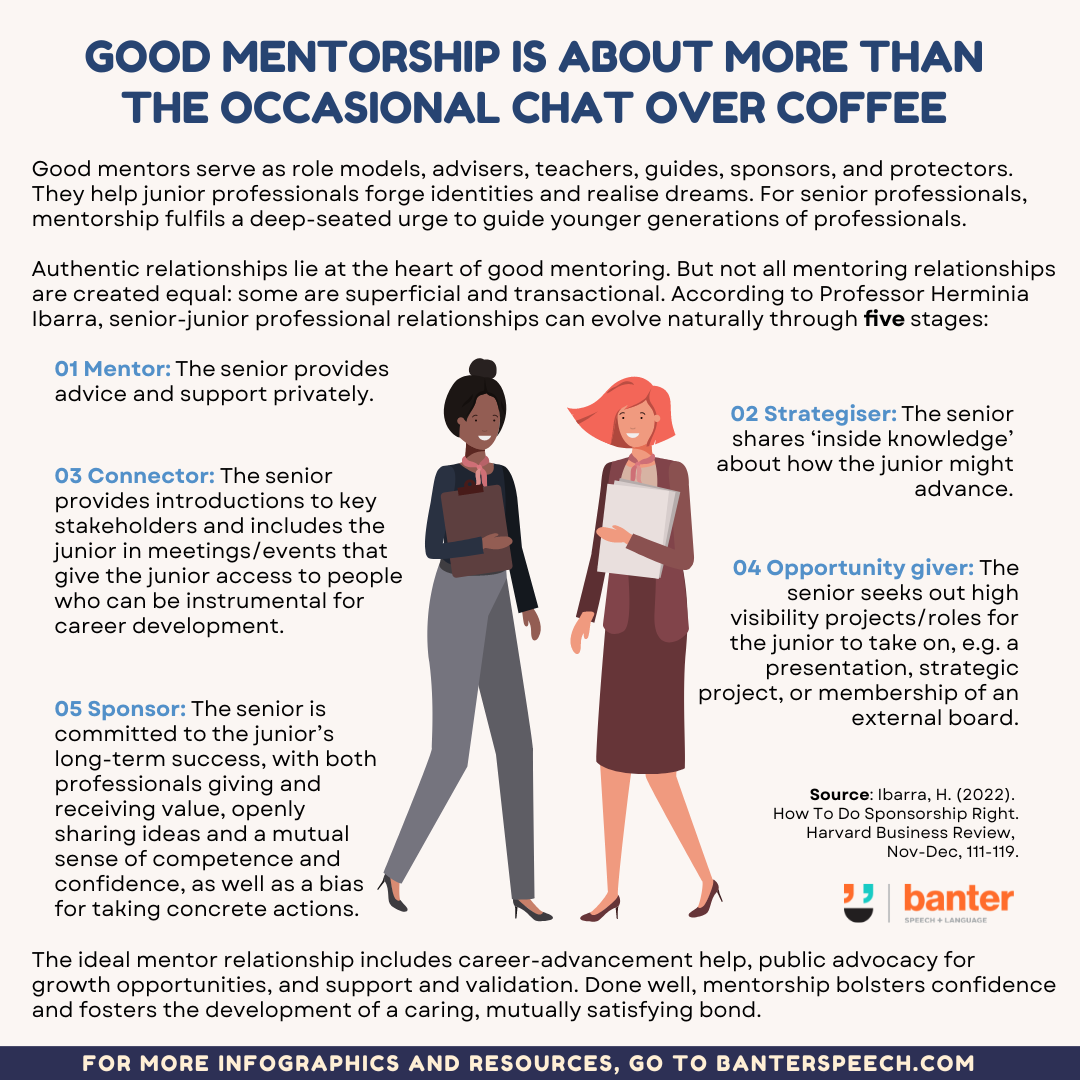 ---
About the Author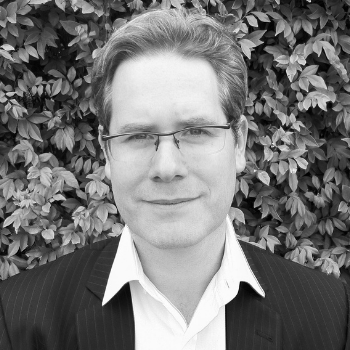 David Kinnane
Hi! I'm @speechbloke, speech pathologist and private practice owner, dad, and lawyer.
I also run Speechies in Business, where I write about professional issues and the challenges of practice; and The Provider Loft, a publisher of NDIS resources for allied health and other providers.