Can you tell me more about the team I will be working with?
What would a typical day for me in this role look like?
How will I be supervised, and who will I work with most closely? 
What is your performance review process like?
What goals and metrics will my performance be measured against?
What are the current goals that [the organisation] is focused on, and how does the team work to support hitting those goals?
What are [the organisation]'s plans for growth and development?
How do you typically onboard and train employees?
Is there anything I should read before starting that would help me to get up to speed?
What's your favourite part of working here?
Source: Gallo, A. (2022). 38 Smart Questions to Ask in a Job Interview, Harvard Business Review, May, 2022.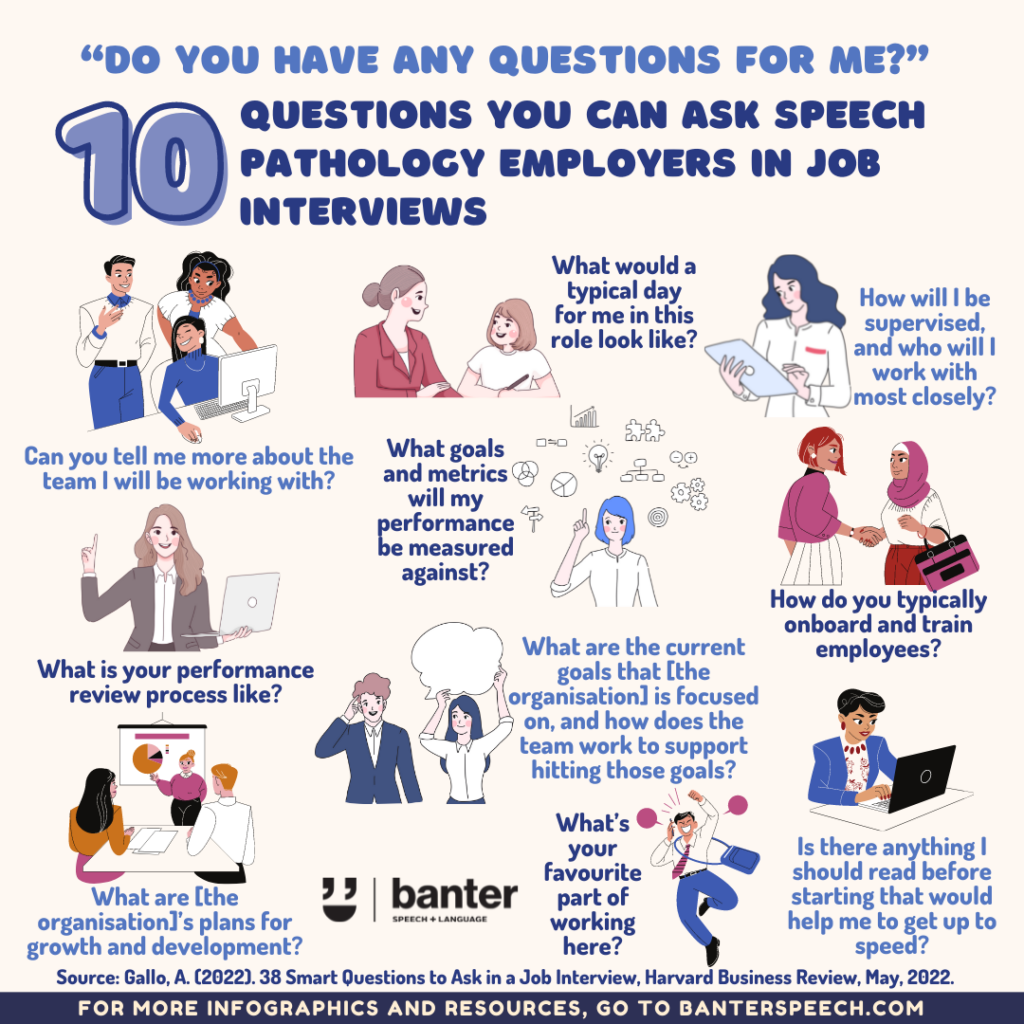 For more on supervision, check out our book "How to supervise speech pathologists properly in private practice".
This infographic also appears in a recent issue of Banter Booster, our weekly round up of the best speech pathology ideas and practice tips for busy speech pathologists and speech pathology students.
Sign up to receive Banter Booster in your inbox each week: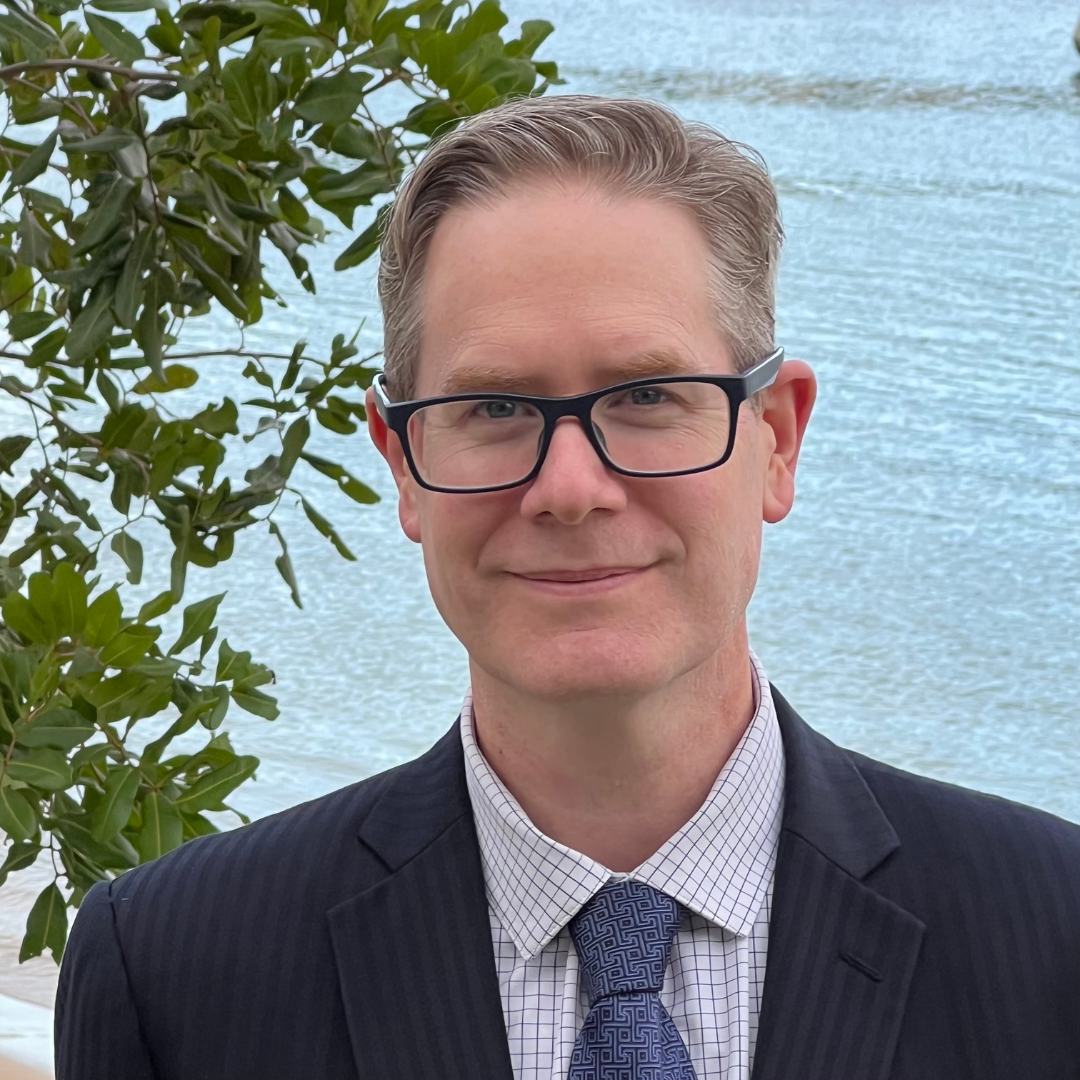 Hi there, I'm David Kinnane.
Principal Speech Pathologist, Banter Speech & Language
Our talented team of certified practising speech pathologists provide unhurried, personalised and evidence-based speech pathology care to children and adults in the Inner West of Sydney and beyond, both in our clinic and via telehealth.