Retaining talented speech pathologists is both a top priority and challenge for most private practices.
Practice owners can increase staff retention in several ways, e.g. with money, clear career paths and promotion opportunities, and by offering flexible work schedules, e.g. part-time and remote working options.
An often-overlooked retention strategy is on-the-job professional development. It doesn't have to be expensive and gives speech pathologists something they really want.
Studies in other industries show that:
94% of employees would stay at a company longer if it invested in their career development;
bored employees are twice as likely to leave;
employees who get professional development are 15% more engaged, and have 34% higher retention; and
organisations with a strong learning culture are 92% more likely to develop new services and processes; 52% more productive; and 17% more profitable than their peers.
To improve professional development in your practice without 'breaking the bank', private practices can:
build professional development into their onboarding and induction processes, with training on practice strategy, employee motivation, teamwork and key technical skills;
set aside time every month for employees to explore an area of professional interest unrelated to their current caseload;
create training rituals, e.g. by scheduling "Drop Everything and Learn" (DEAL) sessions, where everyone stops what they are doing and takes an online course, or by hosting regular journal club meetings led by team members; and
offer one-to-one coaching sessions beyond day-to-day supervision, with access to experienced clinicians.
By focusing on professional development, private practices can reduce turnover, improve their reputations as employers, and make their workplaces better for everyone (including clients).
Key source: Keswin, E. (2022). 3 Ways to Boost Retention Through Professional Development. Harvard Business Review, April, 2022.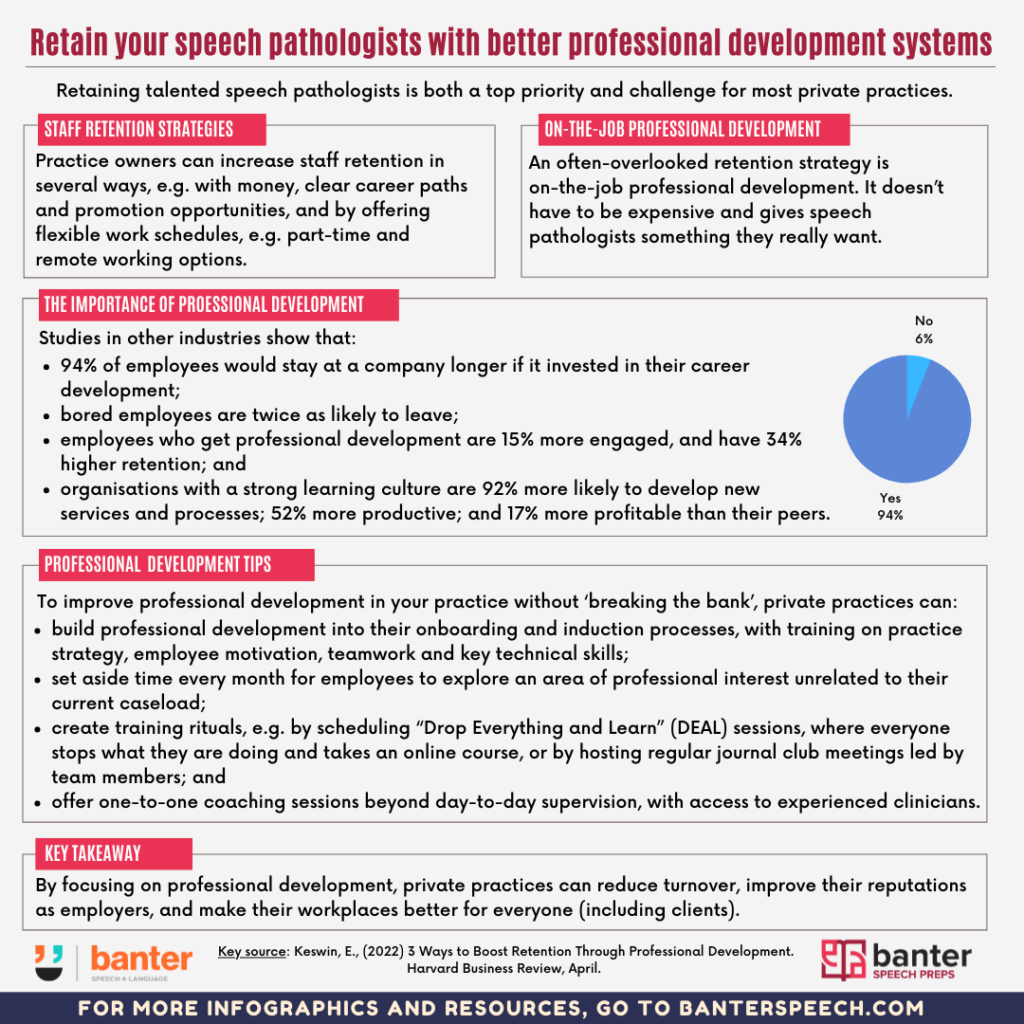 For more on supervision, check out our book "How to supervise speech pathologists properly in private practice".
This infographic also appears in a recent issue of Banter Booster, our weekly round up of the best speech pathology ideas and practice tips for busy speech pathologists and speech pathology students.
Sign up to receive Banter Booster in your inbox each week: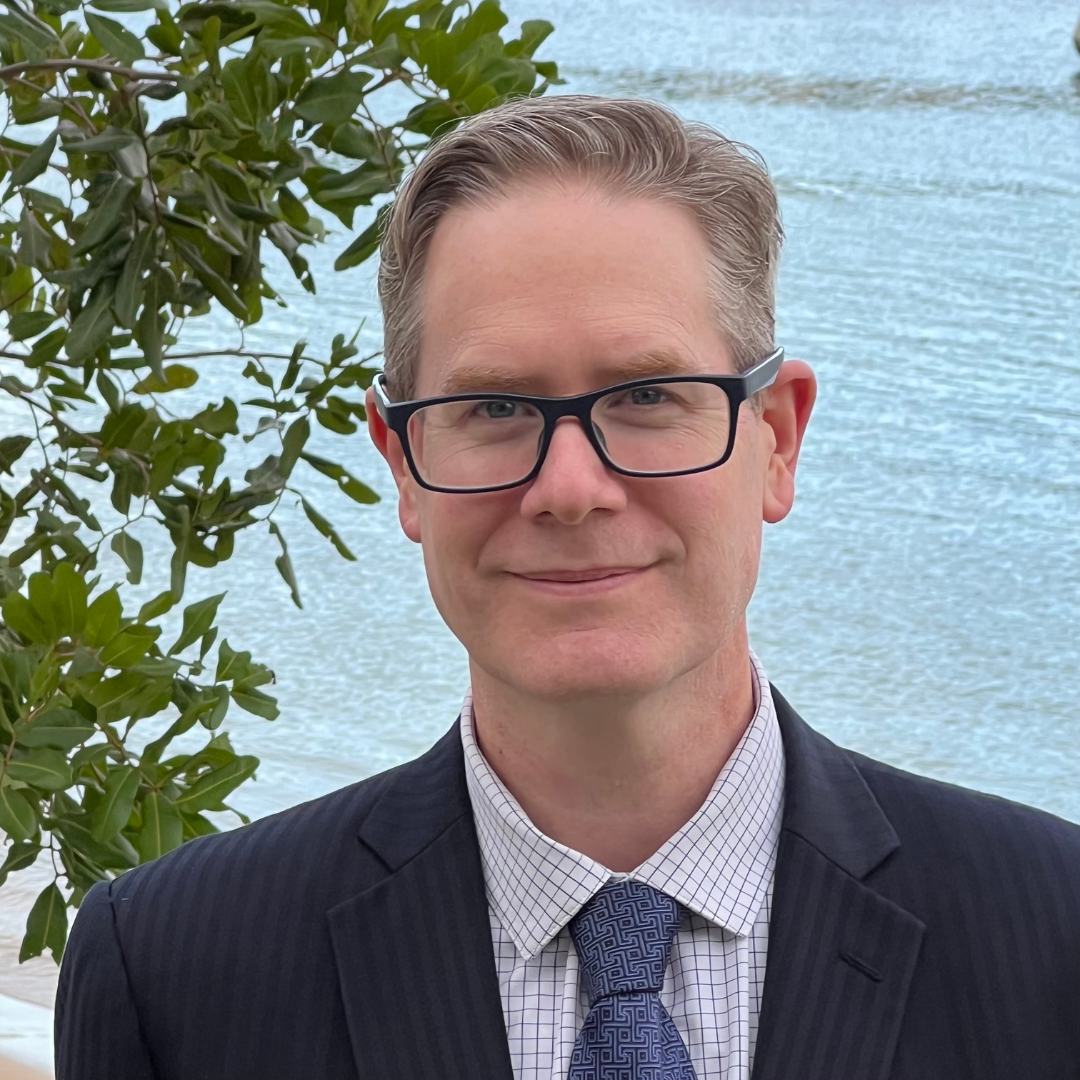 Hi there, I'm David Kinnane.
Principal Speech Pathologist, Banter Speech & Language
Our talented team of certified practising speech pathologists provide unhurried, personalised and evidence-based speech pathology care to children and adults in the Inner West of Sydney and beyond, both in our clinic and via telehealth.