Unavoidable. In any practice of more than two people, some office politics is inevitable. But it doesn't have to be toxic.
Be transparent: Talk openly about the value of building connections during onboarding, induction, professional development, and supervision.
Reframe: Highlight the value of networking, negotiation and relationship-building as core competencies for speech pathologists.
Prioritise the team: Set incentives to promote information sharing, communication, and teamwork. Don't set KPIs that encourage information hoarding, or competition between team members.
Access: Outside supervision, ensure everyone has access to management, and that everyone has the same access to clinical resources and informal support.
Check for biases: Be aware of the extra barriers that some team members face because of their background, gender, race or other factors, and insist on including everyone.
Share stories: Ask team members to share examples of times when they have been helped by others, or leveraged relationships and resources to be effective in their roles.
Source: Wyatt, M. and Doldor, E. (2022). Office Politics Don't Have to Be Toxic. Harvard Business Review, May 2022.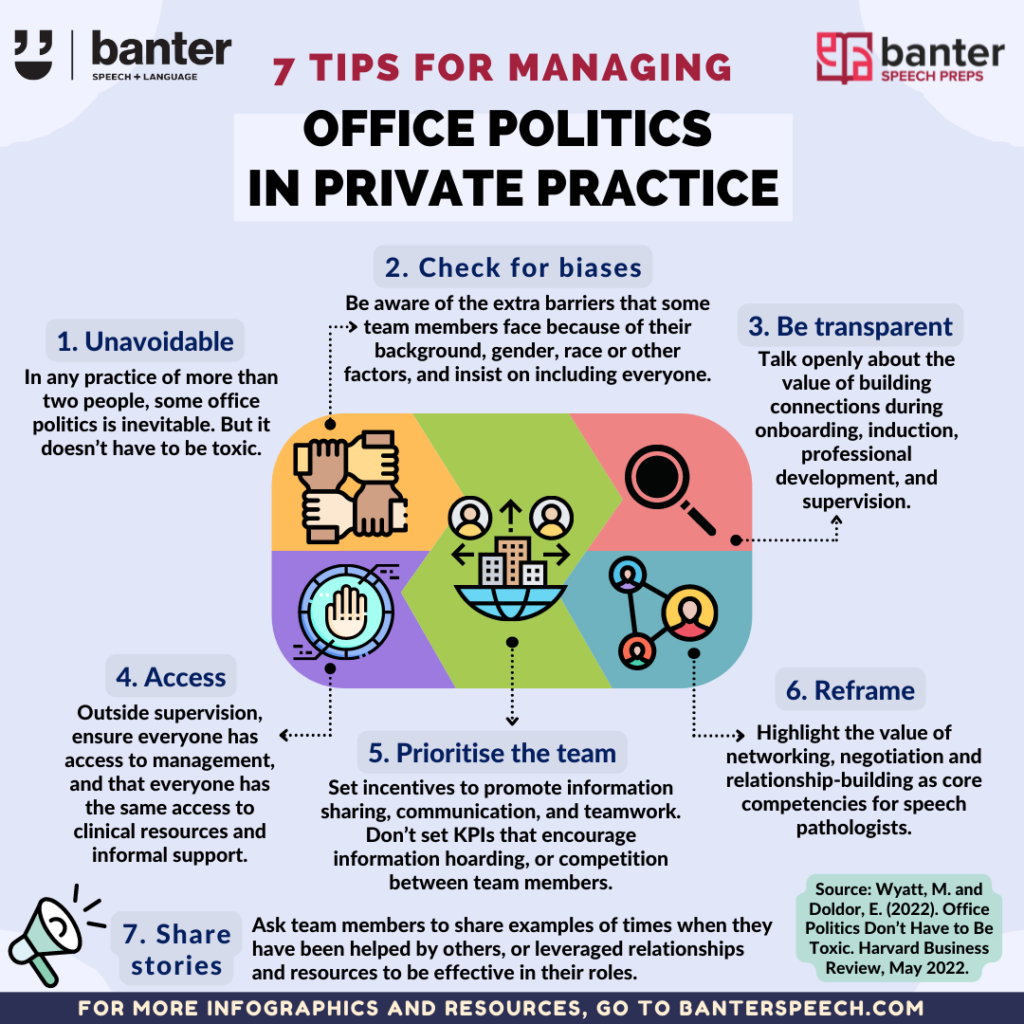 For more on supervision, check out our book "How to supervise speech pathologists properly in private practice".
This infographic also appears in a recent issue of Banter Booster, our weekly round up of the best speech pathology ideas and practice tips for busy speech pathologists and speech pathology students.
Sign up to receive Banter Booster in your inbox each week: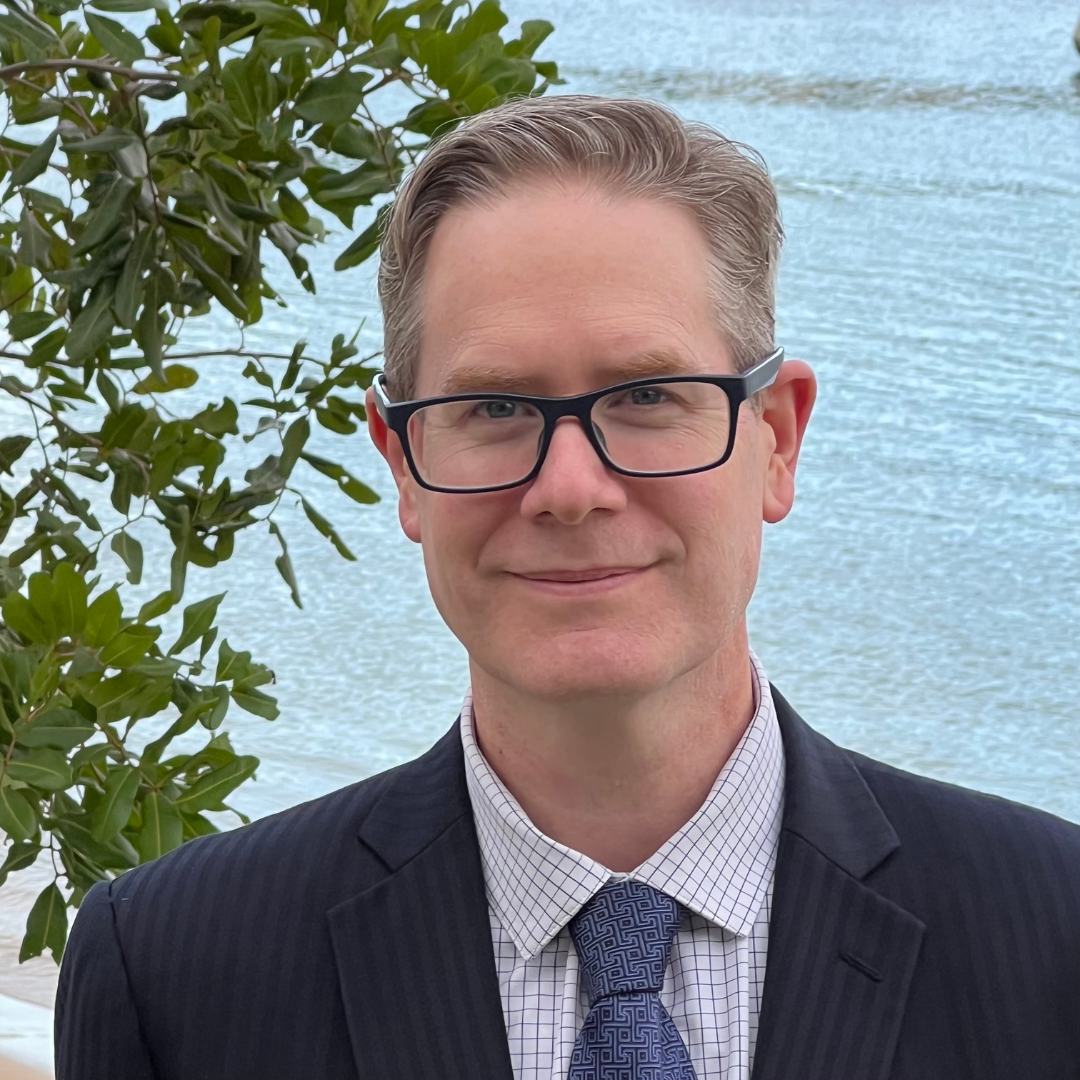 Hi there, I'm David Kinnane.
Principal Speech Pathologist, Banter Speech & Language
Our talented team of certified practising speech pathologists provide unhurried, personalised and evidence-based speech pathology care to children and adults in the Inner West of Sydney and beyond, both in our clinic and via telehealth.