In a recent study, almost 30% of employees reported that they had not received any recognition over the last year. Atrocious!
Leaders who tell their employees that they appreciate them are perceived as being better at collaboration and teamwork, accepting feedback, building relationships, and motivating staff.
To improve morale, productivity, performance, client satisfaction, and employee retention, leading Speech Language Pathologists (SLPs) – practice owners, managers, and supervisors – should recognise their employees' contributions properly.
SLP leaders can improve employee recognition in four basic ways:
Content: be specific with praise, and recognise inputs – things like hard work, new ideas, and perseverance – not just outcomes (that are not always within an employee's control).
Delivery: the line manager/supervisor should deliver recognition regularly, and as soon as practicable after the behaviour or achievement is observed.
Systems: implement simple, automatic cues to reflect on who went above and beyond; then take a few minutes to tell the employee you recognise it. (Don't wait until you're not busy.)
Personalisation: some employees love fanfare and acclaim. But about ⅓ of employees loathe public recognition. Notes/cards and sincere thank yous, delivered privately, can work just as well for talented introverts!
Source: Zenger, J. & Folkman, J. (2022). Do You Tell Your Employees You Appreciate Them? HBR Online, September.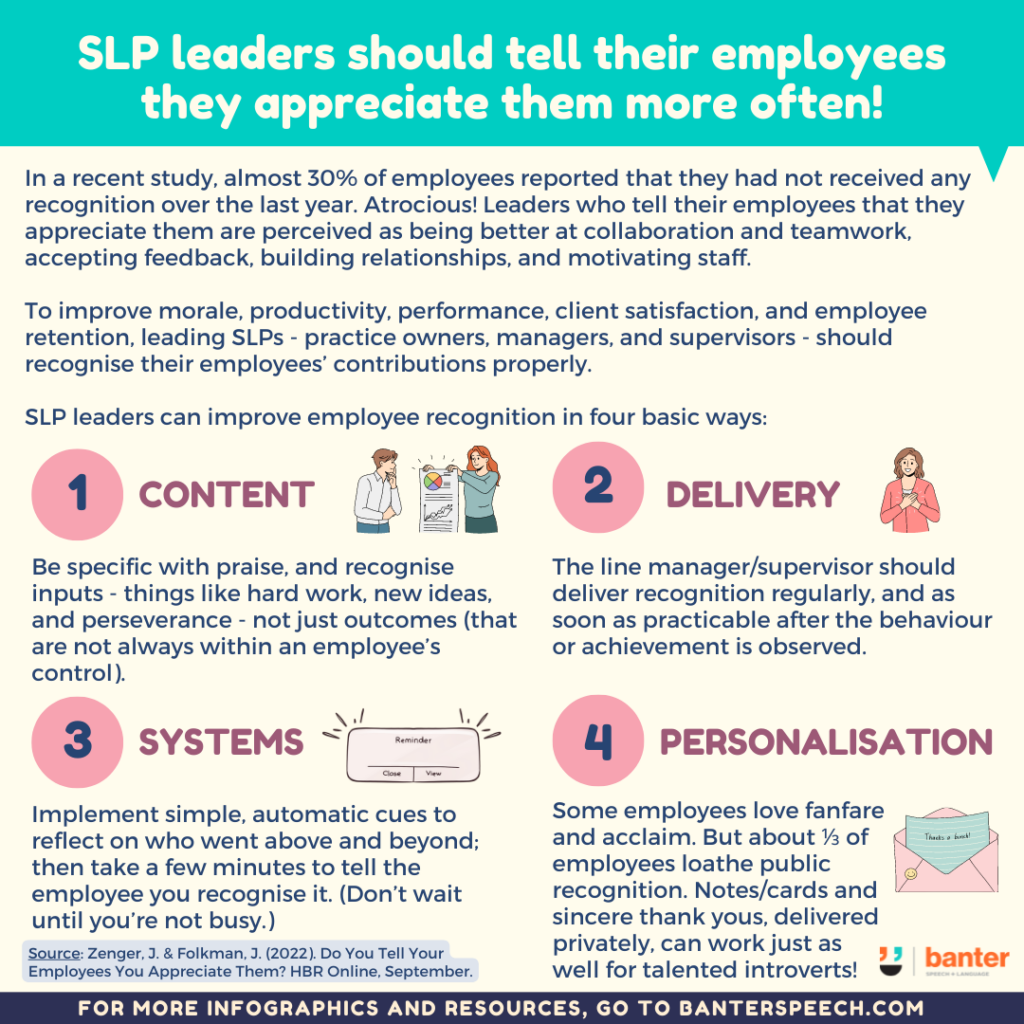 For more on supervision, check out our book "How to supervise speech pathologists properly in private practice".
This infographic also appears in a recent issue of Banter Booster, our weekly round up of the best speech pathology ideas and practice tips for busy speech pathologists and speech pathology students.
Sign up to receive Banter Booster in your inbox each week: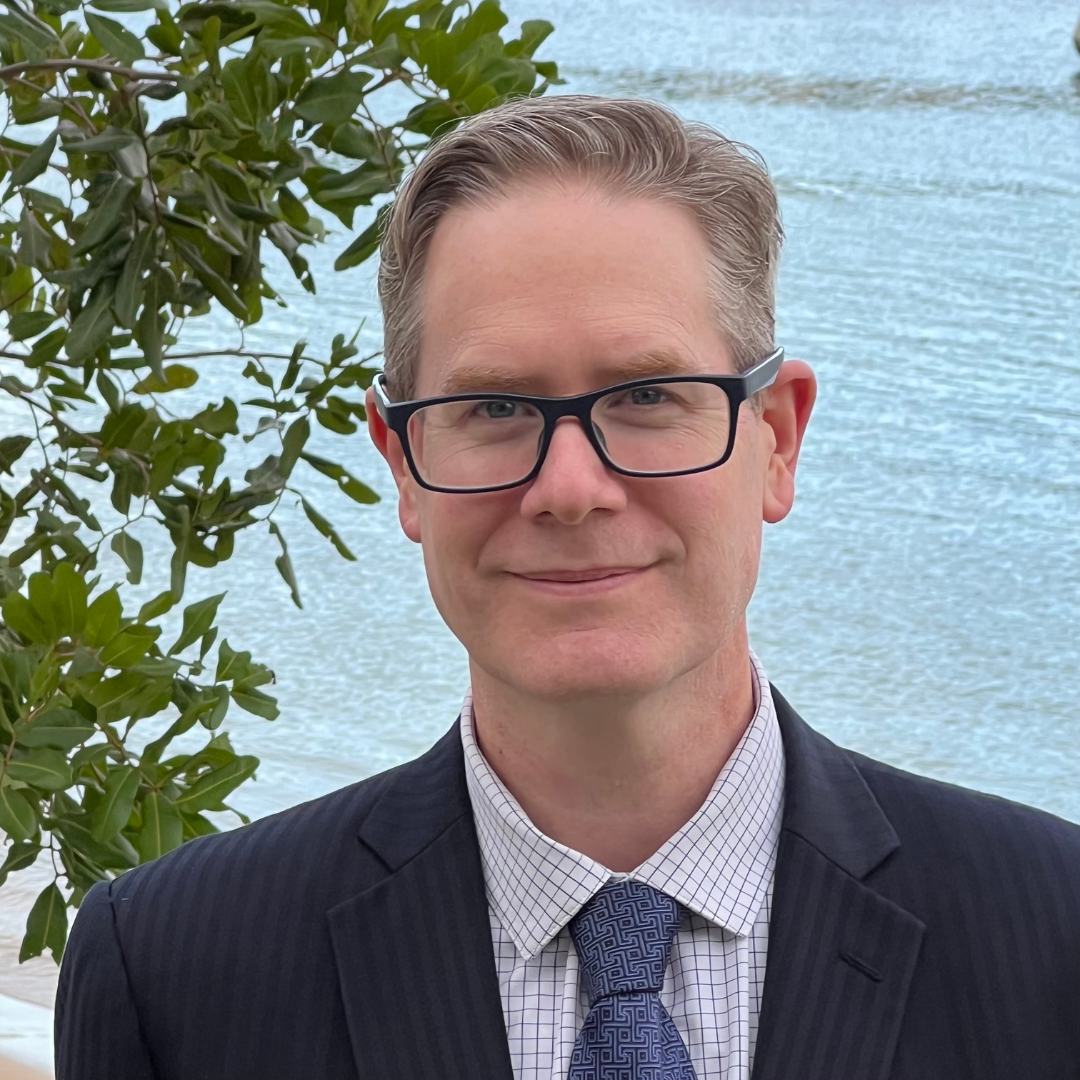 Hi there, I'm David Kinnane.
Principal Speech Pathologist, Banter Speech & Language
Our talented team of certified practising speech pathologists provide unhurried, personalised and evidence-based speech pathology care to children and adults in the Inner West of Sydney and beyond, both in our clinic and via telehealth.