Some speech pathologists and clients think telehealth delivery is a second-rate service that peaked during COVID lockdowns.
We need to rethink this idea. When done well, telehealth can improve care and make speech pathology more equitable, accessible and efficient.
We can help more clients, including people in under-served regional, rural and remote communities; people without access to transport, carers or childcare; people with work commitments that prevent physical appointments; and people who simply prefer telehealth for its convenience.
We can increase client access to experienced speech pathologists, e.g. to support clients with less common or additional challenges.
Telehealth removes travel time, which helps not only those who live a long way away, but also clients that live in areas prone to traffic jams and parking shortages.
We can improve staff safety and reduce cancelled appointments, e.g. when clients or family members have mild illnesses, which would expose staff to infection risks or prevent face-to-face meetings.
Barriers remain: including internet and technology access, regulations around rebates, the need for more peer reviewed evidence, and client acceptance.
Telehealth could be improved further with:
integrated systems – including flexible digital resources, and better technologies to support bookings, delivery, and payments; and
more partnerships between speech pathologists and other professionals to share best practices, achieve economies of scale, and to increase consumer choice and coverage.
Further reading: Pearl, R., & Wayling, B. (2022). The Telehealth Era is Just Beginning, Harvard Business Review, May-June 2022, 87-94.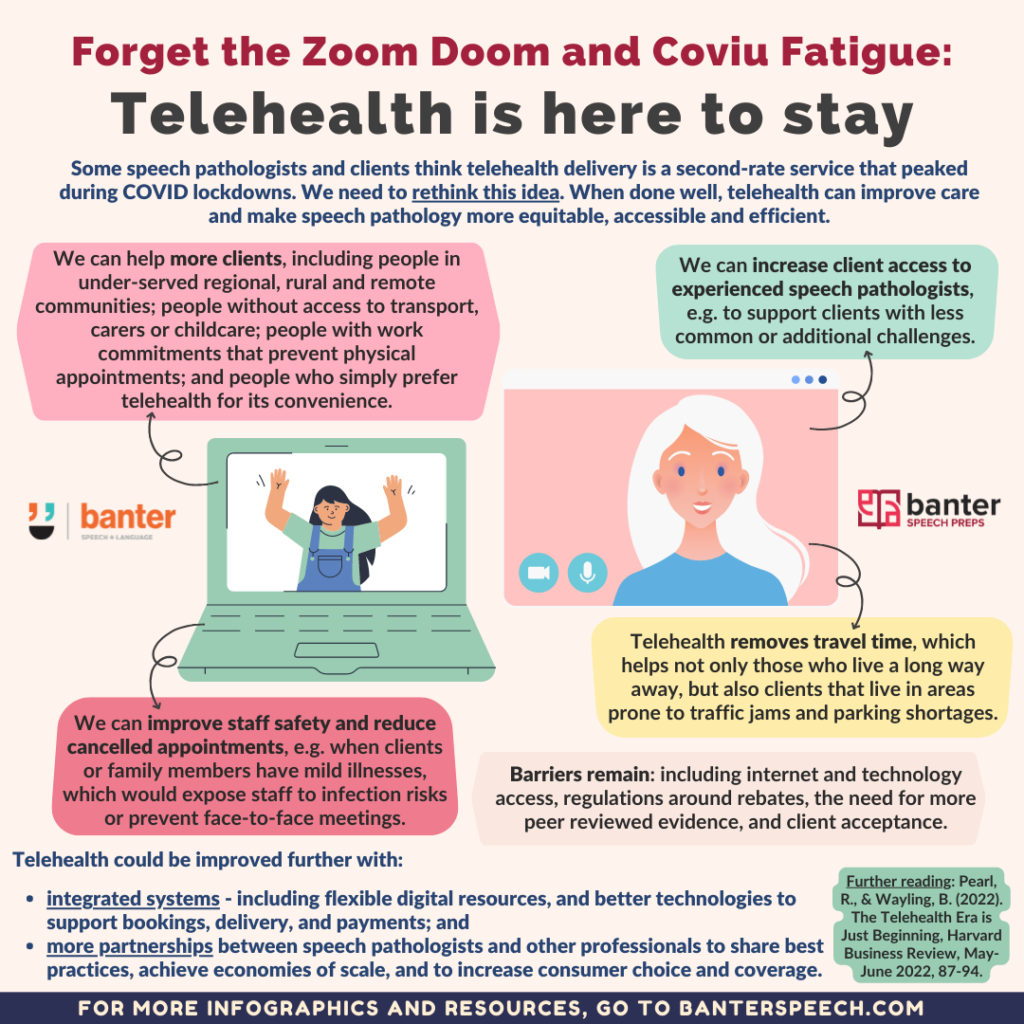 We've also developed free parent guidelines for speech therapy via telehealth. Click the button to access the guidelines.
---
This infographic also appears in a recent issue of Banter Booster, our weekly round up of the best speech pathology ideas and practice tips for busy speech pathologists and speech pathology students.
Sign up to receive Banter Booster in your inbox each week: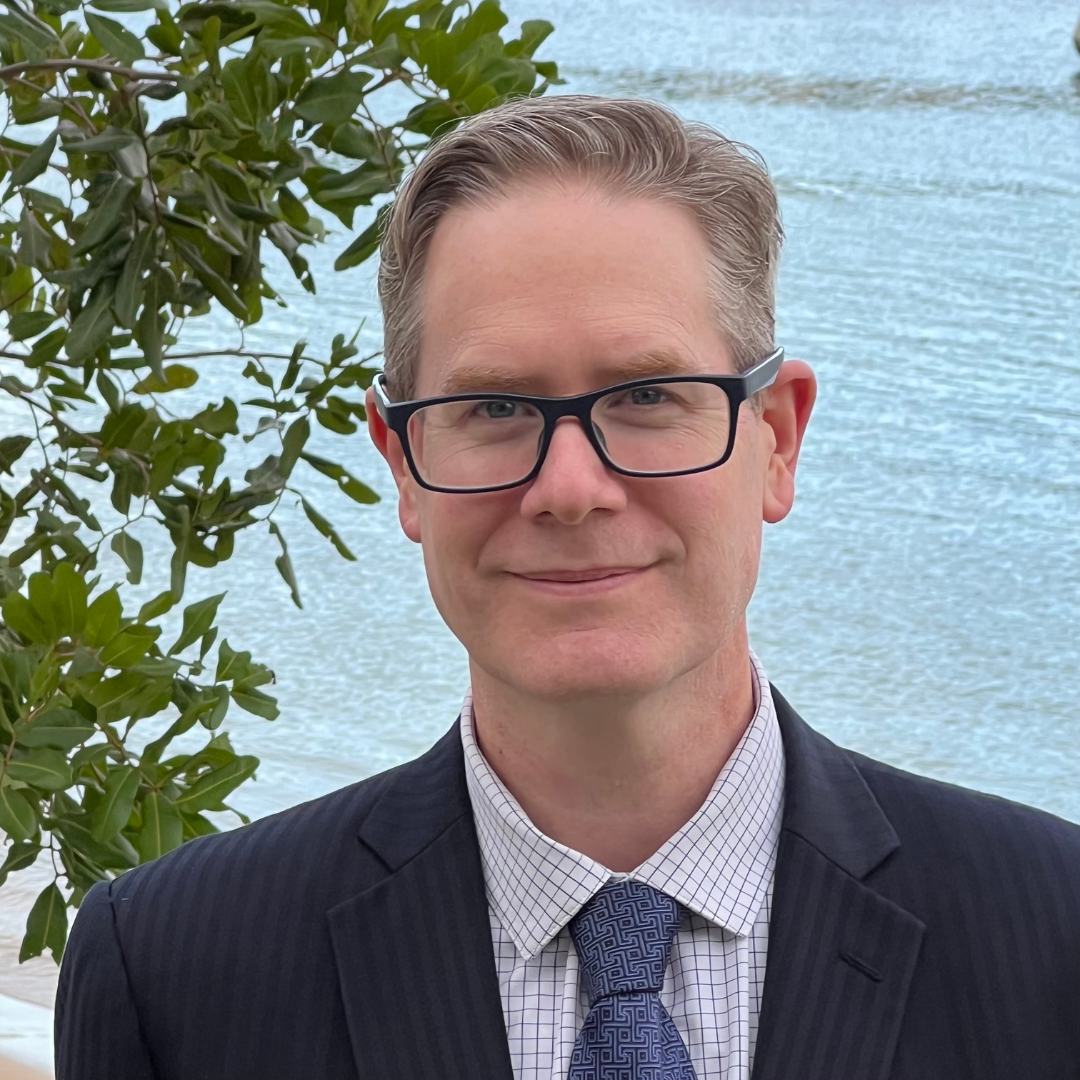 Hi there, I'm David Kinnane.
Principal Speech Pathologist, Banter Speech & Language
Our talented team of certified practising speech pathologists provide unhurried, personalised and evidence-based speech pathology care to children and adults in the Inner West of Sydney and beyond, both in our clinic and via telehealth.