Here are 10 practical communication strategies we recommend for families with dementia, stroke, and TBI:
1. Get educated. Learn about the diagnosis and the symptoms; the presentation and progression of symptoms.
2. Reduce sentence length and complexity. Keep sentences short and simple. Focus on one idea at a time.
3. Stick to one conversation topic at a time. Avoid jumping between topics to make conversation easier to follow and to signpost where the conversation is going.
4. Use different modes. Talking is not the only way to communicate. Gestures, facial expressions, visuals, e.g., photos/drawings, and writing can all help.
5. Provide background information to what's being discussed. Do not assume prior knowledge or make the person draw inferences.
6. Respond to what the person says. Acknowledge responses and attempts. Continue the conversation based on what the person says. Follow their lead.
7. Take turns. For example, pause or use facial expressions such as a friendly eyebrow raise while nodding to indicate that you have finished your turn. Provide lots of opportunities for the person to contribute and wait before jumping in.
8. Minimise distractions. Set up your environment to reduce distractions and competing noise, images, etc. Choose a quiet place to talk, and turn your body to face the person.
9. Choose the right time. Things like fatigue or feeling rushed may make things harder. Look for opportunities.
10. Stay positive: When the context is right, be upbeat with your voice, gestures and facial expressions. Encourage the person to join in and keep building their confidence.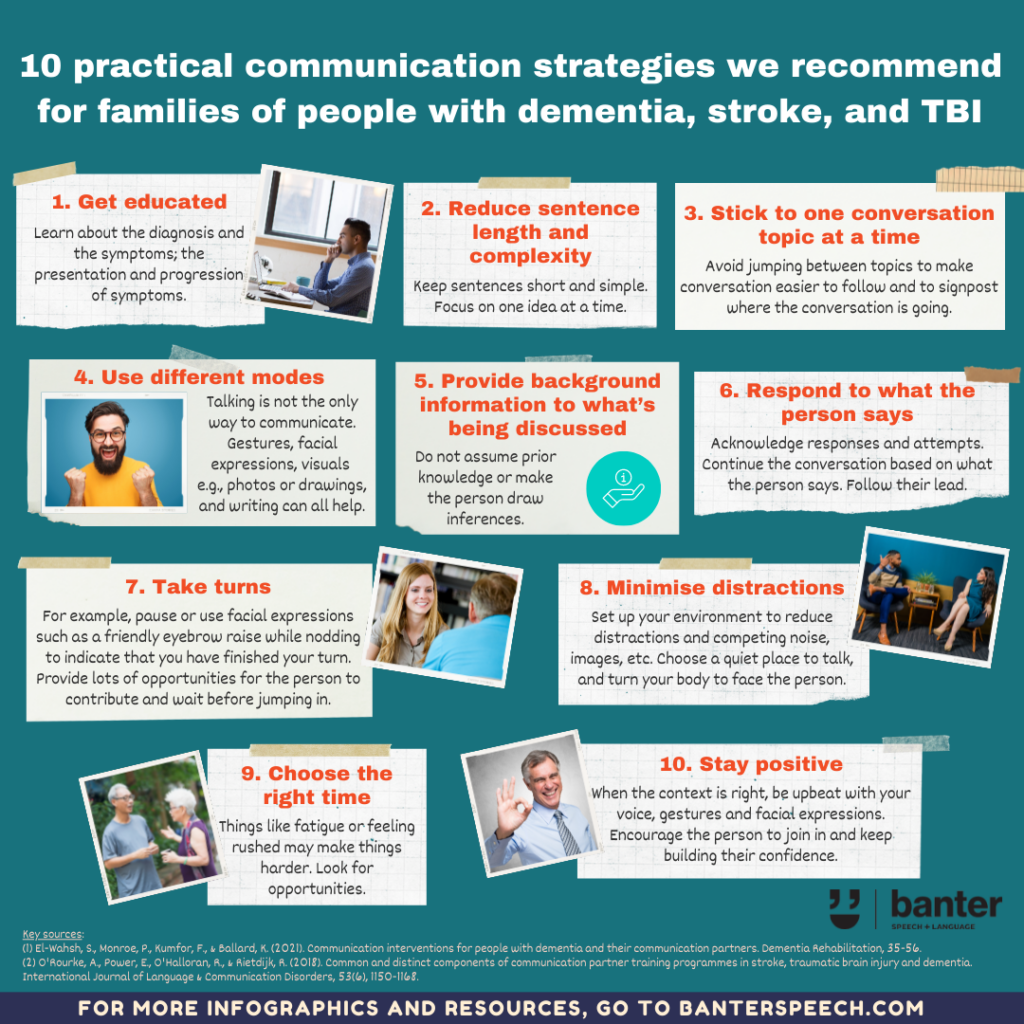 Key sources:
(1) El-Wahsh, S., Monroe, P., Kumfor, F., & Ballard, K. (2021). Communication interventions for people with dementia and their communication partners. Dementia Rehabilitation, 35-56.
(2) O'Rourke, A., Power, E., O'Halloran, R., & Rietdijk, R. (2018). Common and distinct components of communication partner training programmes in stroke, traumatic brain injury and dementia. International Journal of Language & Communication Disorders, 53(6), 1150-1168.
Related articles: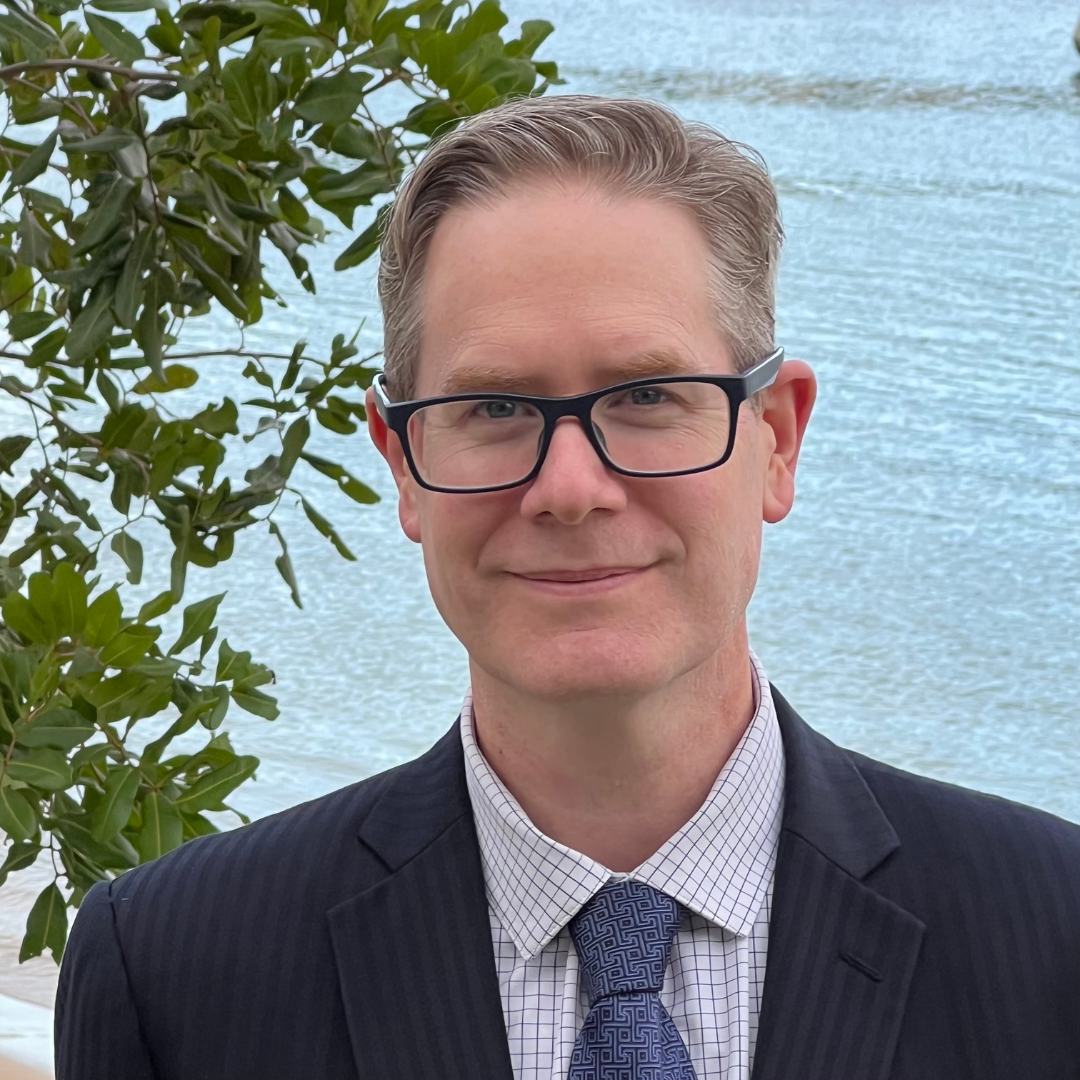 Hi there, I'm David Kinnane.
Principal Speech Pathologist, Banter Speech & Language
Our talented team of certified practising speech pathologists provide unhurried, personalised and evidence-based speech pathology care to children and adults in the Inner West of Sydney and beyond, both in our clinic and via telehealth.