Selective mutism is a persistent failure to speak in specific social situations (e.g. at preschool or school), despite speaking fluently in familiar situations. We've written about it here and here and here.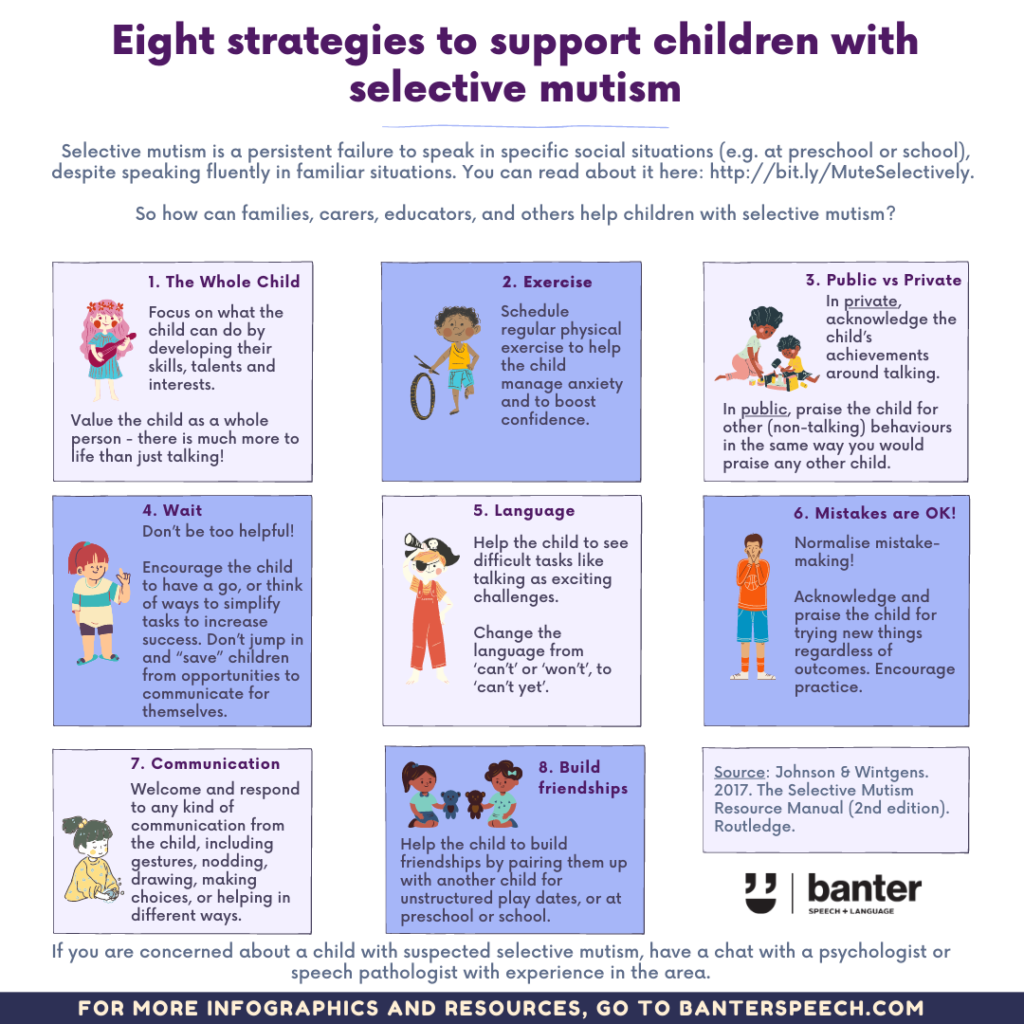 So how can families, carers, educators, and others help children with selective mutism?
Focus on what the child can do by developing their skills, talents and interests. Value the child as a whole person – there is much more to life than just talking!
Schedule regular physical exercise to help the child manage anxiety and to boost confidence.
In private, acknowledge the child's achievements around talking. In public, praise the child for other (non-talking) behaviours in the same way you would praise any other child.
Don't be too helpful! Encourage the child to have a go, or think of ways to simplify tasks to increase success. Don't jump in and "save" children from opportunities to communicate for themselves.
Help the child to see difficult tasks like talking as exciting challenges. Change the language from, 'can't' or 'won't', to 'can't yet'.
Normalise mistake-making! Acknowledge and praise the child for trying new things regardless of outcomes. Encourage practice.
Welcome and respond to any kind of communication from the child, including gestures, nodding, drawing, making choices, or helping in different ways.
Help the child to build friendships by pairing them up with another child for unstructured play dates, or at preschool or school.
If you are concerned about a child with suspected selective mutism, have a chat with a psychologist or speech pathologist with experience in the area.
For an accessible version of this infographic, here's our video:
Main source: Johnson & Wintgen. 2017. The Selective Mutism Resource Manual (2nd edition). Routledge.
Related articles: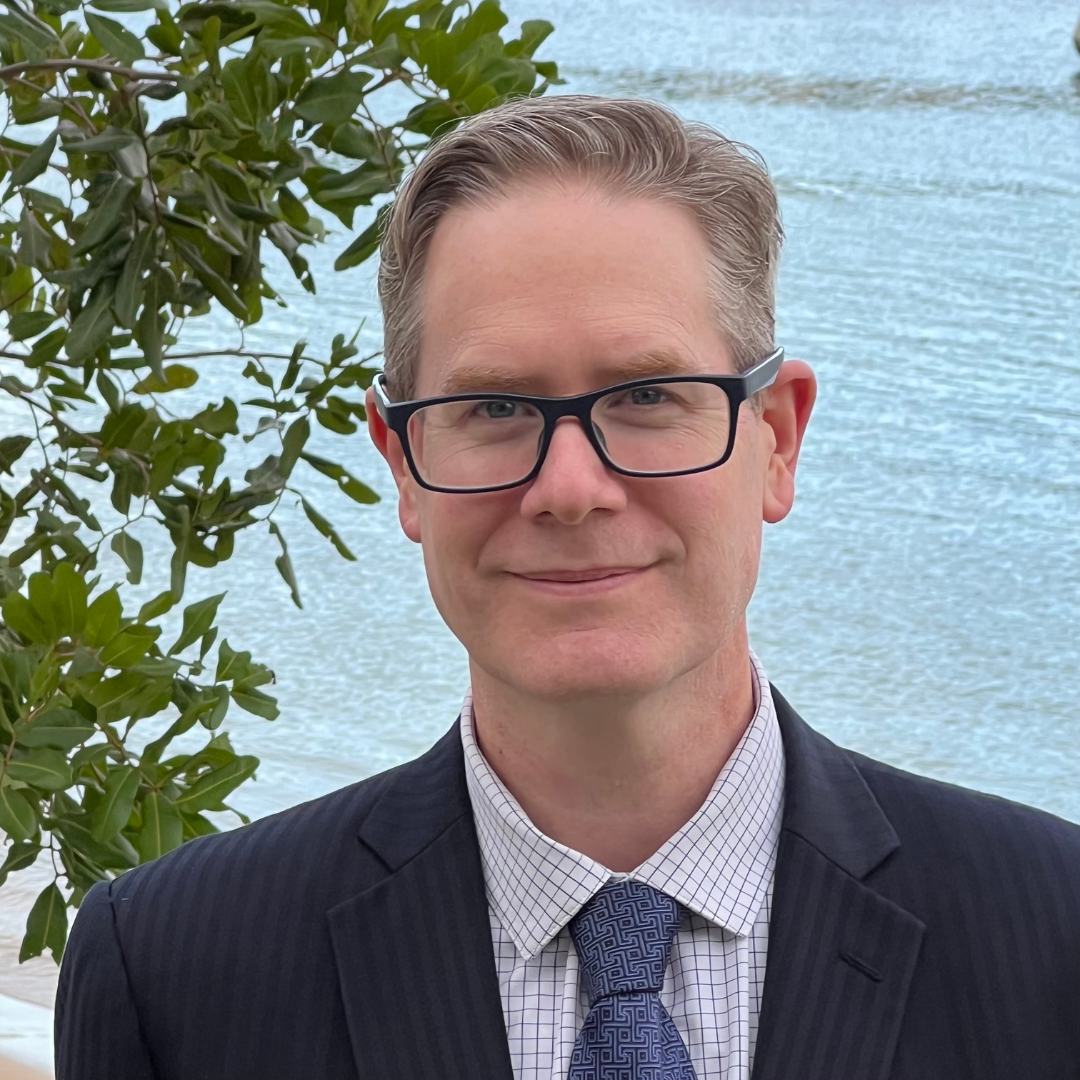 Hi there, I'm David Kinnane.
Principal Speech Pathologist, Banter Speech & Language
Our talented team of certified practising speech pathologists provide unhurried, personalised and evidence-based speech pathology care to children and adults in the Inner West of Sydney and beyond, both in our clinic and via telehealth.
.