Spelling is hard. Lots of things can go wrong. To help students, you need to be able to spot, sort, and address their spelling error patterns.
There are five types of knowledge needed for spelling, and 15 main error types:
1. Phonological (speech sound-related) errors, include:
omissions of vowels or consonants (e.g. "da" for "dad", "sug" for "slug", "mst" for "most", "repile" for "reptile");
additions of vowels or consonants (e.g. "filum" for "film");
substitutions for consonants based on phonological processes (e.g. "bat" for "pat", "tattle" for "cattle", "wabbit" for "rabbit", and "free" for "three"); and
substitutions of vowels resulting in non-words (e.g. "cortain" for "certain").
Read more about common developmental phonological processes here.
2. Orthographic (spelling system-related) errors include mistakes about:
pattern frequencies (e.g. "aparrently" for "apparently"); and
rules (e.g. "morfed" for "morphed", "hoping" for "hopping").
3. Mental graphic representation (visual memory-related) errors include mistakes with:
exceptions to rules (e.g. "feild" for "field"); and
irregular nouns or verbs (e.g. "breaked" for "broke", "mouses" for "mice").
4. Morphological (root word/affix-related) errors include:
derivational errors (e.g. "scarely" for "scarily");
inflectional errors (e.g. "car" for "cars", "walk" for "walking"); and
contraction errors (e.g. "Im" for "I'm", "dont" for "don't").
Read more about morphological awareness here.
5. Morphological-semantic (meaning-related) errors include mistakes with:
homophones (e.g. "bare" for "bear", "new" for "knew") – for more information about homophones watch our video here;
compound words (e.g. "over worked" for "overworked");
word boundaries (e.g. "dairycow" for "dairy cow"); and
consonant/vowel changes resulting in real words (e.g. "angle" for "angel").
Knowing these five kinds of knowledge needed for spelling – and 15 error types – can help educators, speech pathologists, families, and others to plan and implement interventions to help students with spelling difficulties.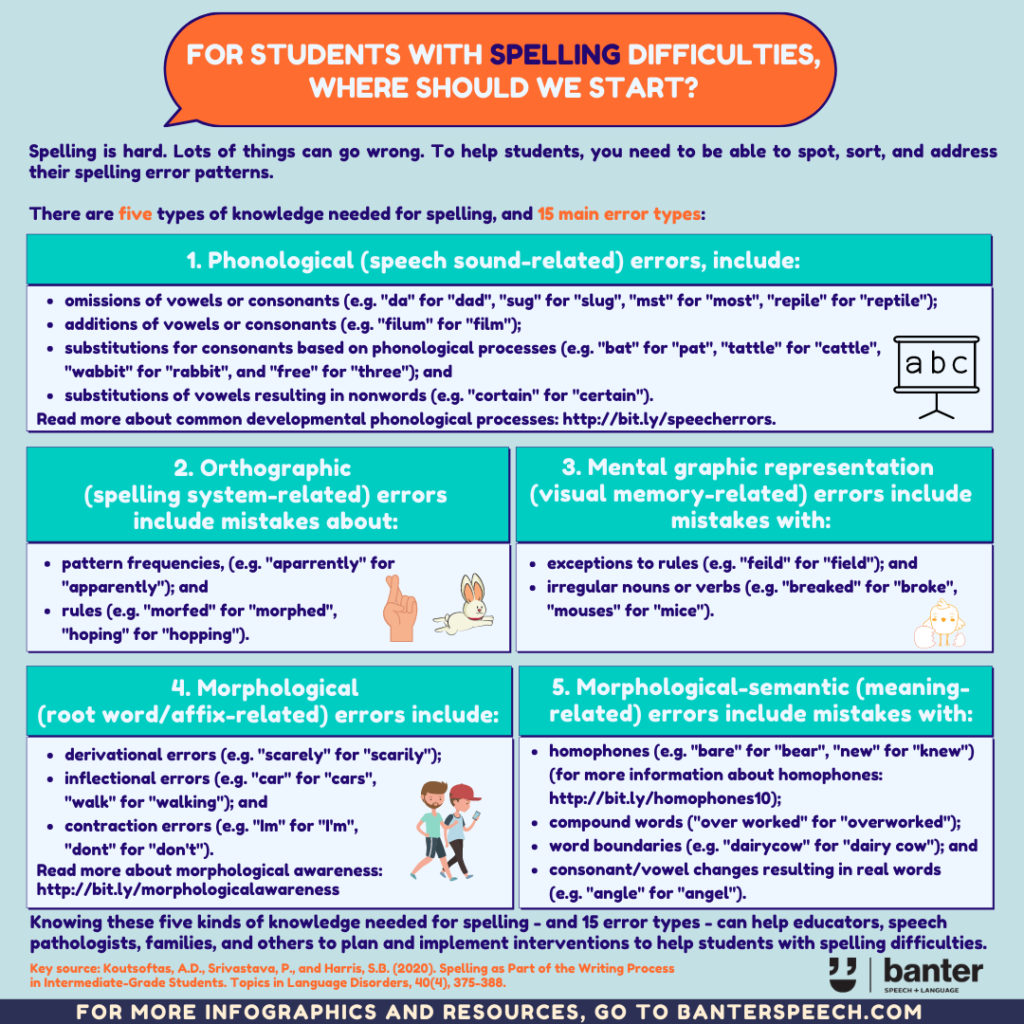 For an accessible version of the infographic, watch our video infographic:
Key source: Koutsoftas, A.D., Srivastava, P., and Harris, S.B. (2020). Spelling as Part of the Writing Process in Intermediate-Grade Students. Topics in Language Disorders, 40(4), 375-388.
Related articles: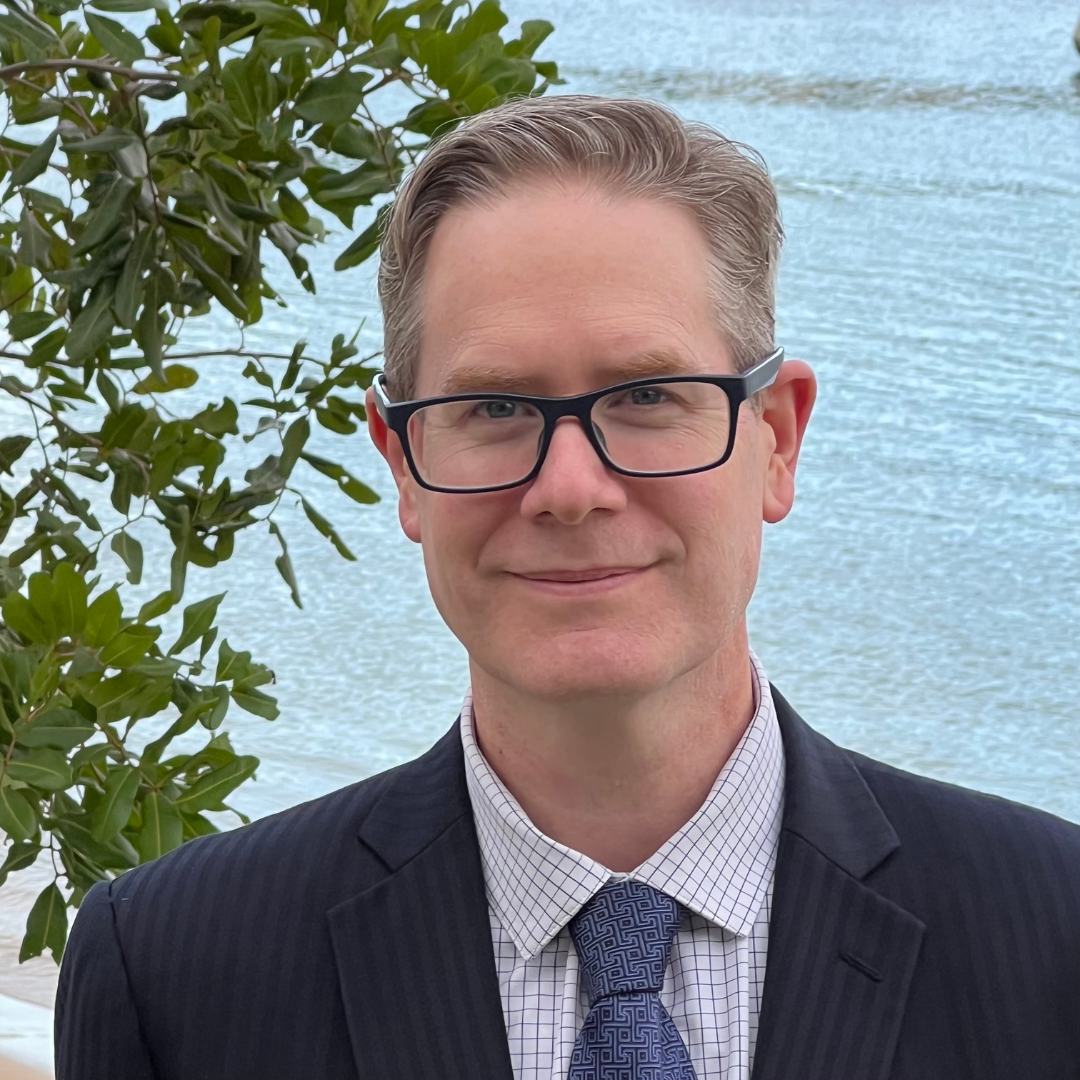 Hi there, I'm David Kinnane.
Principal Speech Pathologist, Banter Speech & Language
Our talented team of certified practising speech pathologists provide unhurried, personalised and evidence-based speech pathology care to children and adults in the Inner West of Sydney and beyond, both in our clinic and via telehealth.