What can we do to help our pre-schoolers get ready to read without being accused of helicopter-parenting?
A lazy Google search will confirm there are loads of courses and programs marketed to worried parents of pre-schoolers. Many are not supported by evidence. (I shudder when I see glossy marketing for some of the drill-based, flashcard-happy "school readiness bootcamps" currently targeting families of 3-5 year olds.)  And many of the best evidence-based "school readiness programs" run mainly in cities and cost a small fortune.
Too often, the kids most in need of help with pre-literacy skills can't access it.
Skills that promote later reading outcomes
Four main skills are linked to the later development of word recognition and reading comprehension:
print knowledge (National Early Literacy Panel, 2008).
What does "print knowledge" mean?
The term "print knowledge" – also called "print awareness" – describes children's:
interest in print (e.g. on signs and labels, in books and, increasingly, on screens);
knowledge of the names and distinctive features of various "print units" (e.g. alphabet letters, words, and sentences);
knowledge of the ways in which different print units may be combined in written language; and
sensitivities to the ways in which print:

is used for different purposes; and
is organised, e.g. in story books and other print genres or "text types".
An important part of print knowledge is, of course, alphabet knowledge, which we've written about at some length before here.
Why bother with print awareness for pre-schoolers?
At "big school", children are taught how to read. Evidence-based reading instruction includes phonics instruction. Phonics instruction emphasises the links between letters and sounds.
For children to make the most of phonics instruction in Kindergarten and Year 1, they need to know the letters of the alphabet. The more developed a child's understanding of the alphabet during pre-school, the more success they tend to have (on average) in learning to read.
For example, one meta-analysis of the early predictors of later reading achievement showed that children's knowledge of print – both print concepts and alphabet knowledge – was the most important predictor of later reading achievement. The study found that print awareness was more important than oral language and even phonological awareness (Hammill, 2004). There's also a body of research showing that print awareness and phonological awareness improvements lead to longer term improvements in reading (e.g. Byrne & Fielding Barnsley, 1991; Piasta et al., 2012).
Which pre-school kids are most at risk for later reading problems?
As with reading generally, kids don't set about acquiring print awareness and other pre-literacy skills on a level playing field. Some children are at a heightened risk of reading problems, including children:
from low socio-economic backgrounds (e.g. Noble et al., 2012); and/or
with a history of:
What kinds of evidence-based supports are out there to help pre-schoolers improve their pre-literacy skills?
Evidence-based practices anyone can learn, e.g. interactive story book reading (e.g. Mol et al., 2009).
Commercial programs, e.g.:

Specific courses for pre-literacy skills such as:

Let's Begin with the Letter People (Abrahm & Company, 2000);
Doors of Discovery (Wright Group, 2001);
Literacy Express Preschool Curriculum (Lonigan et al., 2011); and
PreLit by MultiLit.

Broader courses with a pre-literacy stream such as:

Head Start Research-Based Developmentally Informed Intervention (Bierman et al., 2008); and
Evidence-based Program for the Integration of Curricula (Fantuzzo et al., 2011).
Overall, there is some decent evidence showing that literacy programs for pre-schoolers may have significant developmental value (e.g. see Mashburn et al., 2016).
But many of these courses are expensive: both for educators and (as a result) for their students; and require lots of training and materials to administer properly.
Are there any other (less "commercial") options?
Yes.
Read It Again-PreK! (RIA) is an evidence-based pre-literacy intervention designed by Drs Laura Justice and Anita McGinty and colleagues. RIA is a 60-lesson, "whole class", story-book based program targeting vocabulary, narrative skills, phonological awareness and print knowledge. Best of all, it was designed to "scale" easily and is available worldwide as a free manualised download – and only requires about $150 of materials (popular children's books, many of which could be sourced second-hand or from libraries in a pinch). Free online training for providers is available via the researchers' website.
In 2016, Dr Andrew Mashburn and colleagues (including Drs Justice and McGinty), published the results of a cluster randomised trial on RIA involving 104 pre-K classrooms (506 students) in a rural area of the United States. The researchers found (among other things) that RIA:
had a statistically significant positive impact on children's print concepts; and
did not, on its own, lead to significant gains in children's alphabet knowledge or oral language skills.
The study had some important limitations. For example, it's not clear whether the program – which was trialled on US kids from a rural background – would yield the same results with city kids or kids from another place (e.g. Australia).
Several outcome statistics were measured and processed in multiple ways, which increases the risk of bias/errors due to so-called "data dredging" or "p-hacking". And the program was tested by a research group that included members involved in creating the program (rather than an independent group).
Clinical bottom line
To improve later reading outcomes – especially for children at risk for later reading problems – pre-literacy training programs for pre-schoolers should target the development of vocabulary, narrative, print knowledge and phonological awareness skills. Several evidence-based programs exist to improve pre-school print awareness and other pre-literacy skills. But many of them are expensive and inaccessible to the children who need them most.
There is some promising evidence supporting the inexpensive and scalable Read It Again-PreK! program as a "whole of class" pre-literacy skills intervention for pre-schoolers. The program may be an option for children that cannot access another program for economic or logistical reasons.
Related articles:
Principal source: Mashburn, A., Justice, L.M., McGinty, A., & Slocum, L. (2016). The Impacts of a Scalable Intervention on the Language and Literacy Development of Rural Pre-Kindergartners, Applied Developmental Science, 20:1, 61-78.
Image: http://tinyurl.com/kyy8de6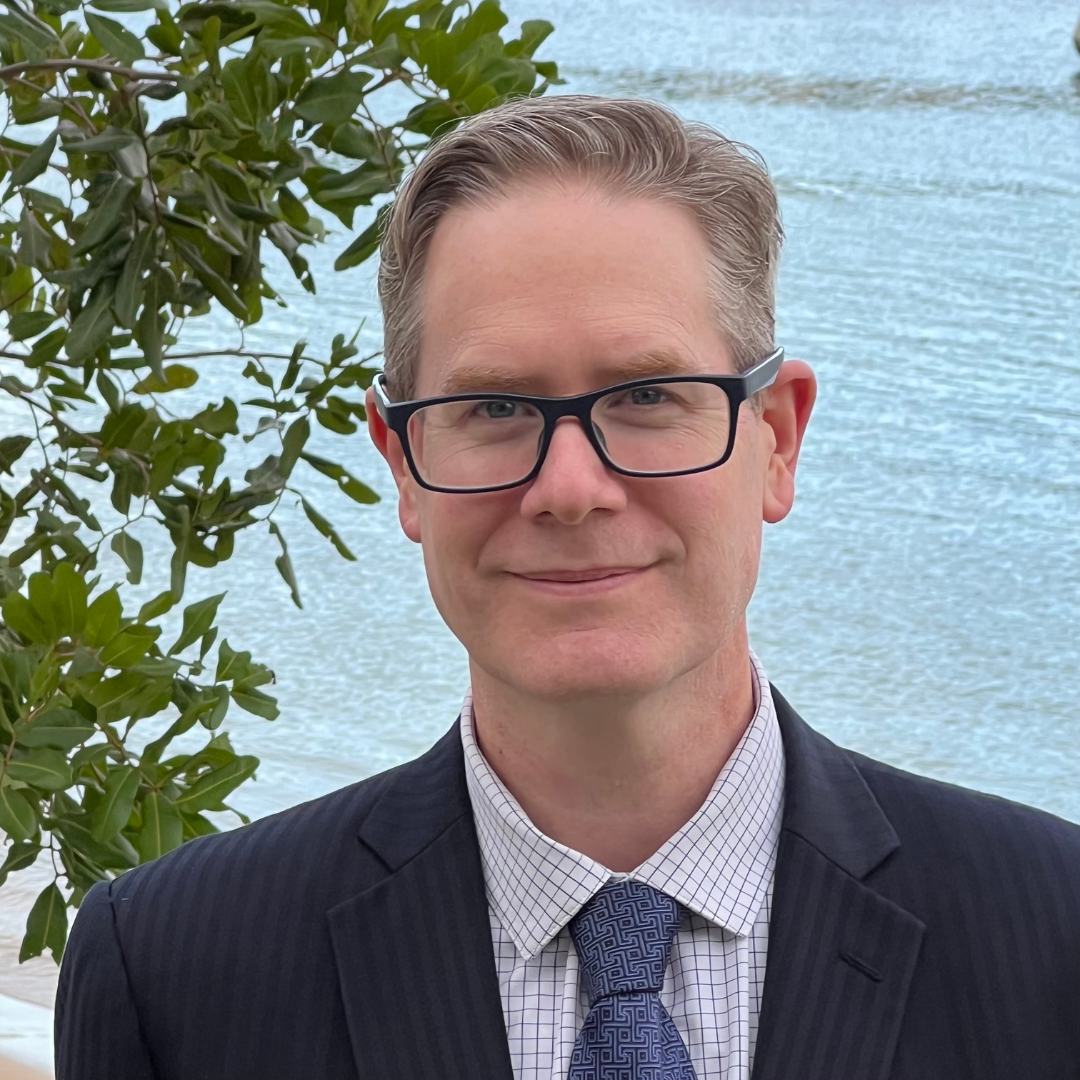 Hi there, I'm David Kinnane.
Principal Speech Pathologist, Banter Speech & Language
Our talented team of certified practising speech pathologists provide unhurried, personalised and evidence-based speech pathology care to children and adults in the Inner West of Sydney and beyond, both in our clinic and via telehealth.