Some children have difficulties understanding others' feelings and perspectives. They may have trouble fitting in and making friends, e.g. in the classroom, the school playground, at birthday parties, in team sports, and in other social situations. This can be very worrying for parents.
In this article, we explain how children typically learn to think about others' thoughts, feelings, wants and motives. We also want to provide you with lots of practical tips and free resources for helping your child to understand others' thoughts – especially if your child is struggling socially.
1. Understanding others by developing a "Theory of Mind"
To understand that other people have their own thoughts, wants, motives and feelings is also called having a "Theory of Mind" (ToM). Janet Wilde Astington defines Theory of Mind as:
…our understanding of people as mental beings, each with his or her own mental states."
We use Theory of Mind to explain our own behaviour to others (e.g by telling them what we think and want). We also interpret other people's speech and behaviour by considering their thoughts and wants.
2. When and in what sequence does Theory of Mind usually start to develop?
Soon after birth, babies start to copy their parents' facial expressions. At some point, toddlers and pre-schoolers realise they are separate from others. They then develop the skills to pin feelings and thoughts to themselves and others. Some researchers think that the foundations for Theory of Mind are:
Joint attention, itself built on early-developing skills like shifting gaze between people and objects, showing, following gaze, following points, and pointing;
Imitation; and
Play. Activities like pretend play and story-acting play a role in helping children develop Theory of Mind.
The typical sequence of development, using the wonderfully Plain English Hanen terminology, is:
Wanting/liking: Learning that other people want and like different things. This leads to an understanding that people have feelings and do things when they get (or don't get) what they want, and that you can change how people feel by giving them or saying what they want.
Thinking: People think different things. People will do or feel things based on what they think. You can change what or how people think.
Seeing leads to knowing: People don't always see what you see. People will do or say things based on what they see. You can help people see the same things by giving them extra information.
Hidden feelings: People don't always mean what they say. What to do when people hide their feelings (e.g. joke, tease, lie). Learning how to hide your feelings.
False beliefs: People believe what they think is true. People do/think things based on what they think is true. You can make people believe things that are true or not true.
3. Some important Theory of Mind milestones
The typical developmental milestones are as follows:
Joint attention and imitation: before 12 months of age.
Wanting and Thinking (First Order ToM): between 4-5 years of age, children develop the ability to think about what someone else is thinking or feeling.
Seeing leads to knowing (Second Order ToM): by around 7 years of age, children start to think about what others are thinking or feeling about what someone else is thinking or feeling.
Hidden feelings and false beliefs (Higher Order ToM): between around 8 and 12 years of age, children start to recognise others' lies, sarcasm, figurative language, idioms and "multiple embeddings", e.g. "He thinks that she hopes that she believes they love the gift".
4. Some people have Theory of Mind Gaps
ToM gaps are most associated with young children and with people with autism spectrum disorder (ASD). But other people have ToM gaps, too e.g. some people with:
5. How is Theory of Mind assessed?
There are a few formal assessments, such as the Theory of Mind-Inventory 2. But assessments of Theory of Mind usually involve detailed observations of the person and caregivers.
Testing for Traditional ToM focuses on a person's understanding of what another person thinks, knows, believes or intends to do. In the most common test, you show a child two dolls: Sally and Anne. You then tell the child this story:
Sally has a basket and a marble. Anne has a box. Sally puts the marble in her basket. Then she leaves the room. While she is away, Anne takes the marble from the basket and puts it in her box. Sally comes back."
You then ask the child where Sally will look for the marble. The child passes the test if she says that Sally will look in her basket (where she put the marble).
The child fails the test if she says Sally will look in Anne's box (where the child knows the marble is actually located). Sally doesn't know Anne moved the marble. To pass the test, the child must understand that Sally's thoughts are different from her own. She must then use this knowledge to predict the behaviour of someone else based on this understanding.
6. How can you help your child to develop their Theory of Mind ?  Free everyday and play tips and book resources
(a) Every day activities/play
Wanting/Liking: going shopping, buying lollies and ice creams, packing for a holiday, dressing up different dolls/action figures, going to the library to choose different books. Choosing things to eat at dinner time. Playing with "mixed up jigsaws" (two puzzles with the pieces mixed up). Cooking or baking a cake. Choosing presents for family members from a department store catalogue (e.g. What does Dad like?).
Thinking: Superheroes/villains, princesses/witches, astronauts/aliens, pirates/soldiers, e.g. "Where do you think we should go?". When characters "fight" – "What could we do?". "I Spy With My Little Eye!" Follow my eyes – "What am I thinking about?". Early categories: "I'm thinking of something that drives on the road. What am I thinking about?", "I'm thinking of an animal that is big and has a trunk. What animal am I thinking about?"
Seeing leads to knowing: Hide and search for objects, e.g. "You're getting warmer!" (closer to the object). Talking about what happened somewhere else, e.g. school. Getting your child to teach you something they know how to do and you don't, e.g. how to search for a video on YouTube or play Minecraft. Describing what you can see when apart, e.g. with phones or (even better) Walkie Talkies! Playing "Guess Who?", "I Spy" or "Headbandz".
Hidden feelings and false beliefs: Imaginative play. Help characters play "tricks" on each other. Have your hero feel scared, but act anyway. Learning to lose games and be a good sport. Have a joke of the day (get one of those terrible Jumbo books of Jokes). Talk out loud about your mistakes. Plan a surprise birthday party.
(b) Books to read together
The Hanen Centre has published a terrific list of books you can read with your children to help them to learn Theory of Mind skills. To help families (especially those without ready access to a public library), we have tracked down YouTube links for most of the books.
We've found that some of our clients with ASD, for example, prefer to watch the book being read on a screen. However, we recommend using the books as a way of having a conversation with your child, using some of the techniques we've summarised here.
For all of the books in one handy list, check out our Books to develop Theory of Mind Skills YouTube Playlist.
(c) Therapy
Wanting and Thinking (First Order ToM): The main therapy goal is to help the child recognise others' emotions. There are some good DVDs and computer games that do this, e.g. The Transporters, Mind Reading and the free Let's Face It!. Many of these programs are designed for people with ASD. Picture books can also help, e.g. the books of Jan Thomas (e.g. Doghouse), and Eileen Browne (e.g. Handa's Surprise), and those listed above.
Seeing leads to Knowing. Hidden Feelings, False Beliefs (Second Order and Higher ToM): Therapy goals include helping the child to think about what someone is thinking or feeling about someone else. Goals also include developing higher level language skills to understand what others' mean when they are not speaking literally. Explicit teaching of figurative language, including metaphors, idioms and sarcasm can help. Think-alouds – where the teacher or speech pathologist models their own thinking about a situation and the people in it – can be used to teach ToM skills to students to track their own comprehension as they view pictures or read. The STAMP Treatment and Superflex: A Superhero Social Thinking Curriculum are designed to help children to regulate their behaviour and become social problem solvers.
7. Clinical Bottom line
Theory of Mind is not a simple or single idea. ToM gaps are common for people with ASD. But they affect others too, and can cause big social problems. We hope that parents find some of the ideas and resources listed in this article useful for helping their children to improve their understanding of others.
Related articles/links:
Principal sources:
Westby, C. & Robinson, L. (2014). A Developmental Perspective for Promoting Theory of Mind. Topics in Language Disorders, 34(4), 362-382.
Hanen e-Seminar: Teaching Tuning In: Practical Strategies to Promote Theory of Mind for Verbal Children on the Autism Spectrum, Tamara Stein, The Hanen Centre.
Special thanks: We would like to thank our superstar administrative assistant and student speech pathologist, Cherie Finocchiaro for tracking down the YouTube links to each of the books listed in Part 6 of this article.
Image: https://tinyurl.com/y6fqwrgb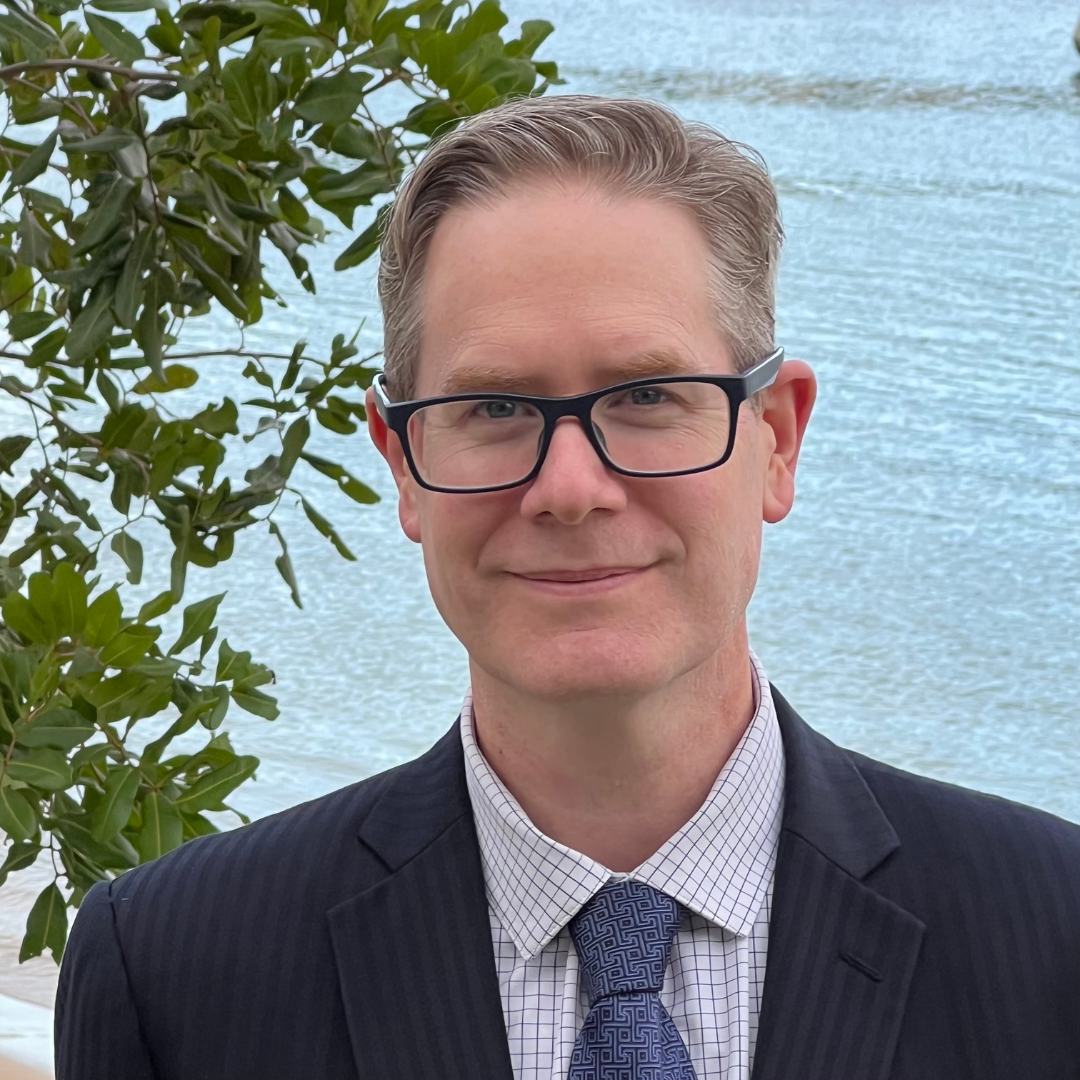 Hi there, I'm David Kinnane.
Principal Speech Pathologist, Banter Speech & Language
Our talented team of certified practising speech pathologists provide unhurried, personalised and evidence-based speech pathology care to children and adults in the Inner West of Sydney and beyond, both in our clinic and via telehealth.